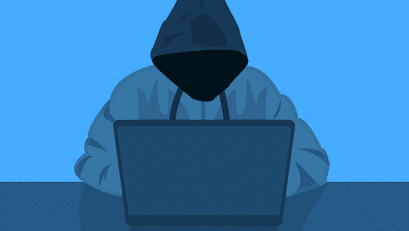 Ethereum's Use in Illegal Activities Rises Sharply to Stand at 0.33%, Overtaking BTC

Elizabeth Kerr
Last updated 15th Dec 2022
The use of Ethereum in illegal activities has grown significantly in recent years, and it is now the preferred choice for many criminals.
Cryptocurrency is being used to fund other illegal activities such as money laundering, human trafficking, and terrorism.
Cryptocurrency usage is growing faster than ever before. This growth is partly due to the increased use of digital assets for illegal purposes. Illicit services include ransomware addresses, sanctioned entities, darknet markets, and addresses associated with scams and stolen funds.
According to BanklessTimes, Ethereum (ETH) is now used more than Bitcoin (BTC) for illegal activities. According to the analysis, the proportion of illicit transactions on the overall known flow of Ethereum has risen to 0.33 percent versus 0.04 percent for Bitcoin.
BanklessTimes CEO Jonathan Merry commented on the finding,
Ethereum is popular among darknet markets, which are used for trading illegal goods and services. These markets are often hosted on the "dark web," which can only be accessed using special software. Ethereum is the preferred currency on these markets, as it offers more privacy than Bitcoin.

BanklessTimes CEO Jonathan Merry
Smart Contract Platform
Ethereum's rise in illegal activity is likely due to its popularity as a smart contract platform. Smart contracts allow for the development of decentralized applications (dApps), which are often used by criminals to facilitate illegal activities such as money laundering and drug trafficking.
Additionally, the increase in Ethereum's share of illegal activity can be associated with its popularity among ransomware operators and other criminals. Ransomware attacks have become more common recently, and criminals often demand payment in cryptocurrency.
These findings underscore the need for increased regulation of cryptocurrency. As the use of cryptocurrency in illegal activities grows, so does the need for law enforcement to crack down on these activities.
Crypto Regulation
The increase in Ethereum's share of illegal activity is concerning, as it could lead to increased cryptocurrency regulation. However, it is important to note that most Ethereum transactions are still legal. Only a small fraction of Ethereum addresses are associated with illegal activity.
Ethereum's popularity among criminals will likely increase as the cryptocurrency gains mainstream adoption. Investors should be aware of the risks associated with investing in Ethereum and should only invest if they are comfortable with them.
Nevertheless, the increase in Ethereum's share of illegal activity is something that should be monitored closely. Cryptocurrencies are still relatively new, and their use in illegal activity is a major concern for regulators. As crypto usage grows, we will likely see more regulations put in place to prevent criminals from using them.

Elizabeth Kerr
Elizabeth is a financial content specialist from Manchester. Her specialities include cryptocurrency, data analysis and financial regulation.