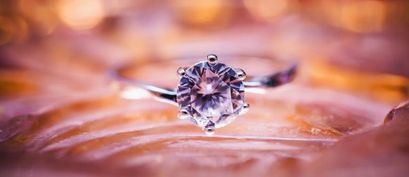 The Gem of Crypto Winter: Tokens Backed by Useful Products

Daniela Kirova
Last updated 31st Jan 2023
Hacken's ETD token is the first tokenizing audit time
It is a stablecoin backed by a tangible in-demand service
ConsenSys Diligence's TURN token is audit time tokenized as NFTs
To put it mildly, the crypto market is not in the best shape right now. Many crypto platforms have banned or limited the withdrawal of funds for their users, attributing the limitations to the bear market and extreme market conditions. Another discovery was that stablecoins are not so stable after all.
Cybersecurity Industry Comes to the Rescue
That being said, it's worth remembering that a state of crisis is also a state of opportunity. This is best evidenced by cybersecurity companies, which were quick to come up with relevant and working solutions.
Crypto winter and lack of trust in algorithmic stablecoins give rise to a new breed of cybersecurity tokens, stablecoins backed by useful products.
Introducing the ETD and TURN Tokens
In April 2022, weeks before the crypto crisis and stablecoin crash, a European-based cybersecurity vendor, Hacken, introduced the ETD token, marking the first case of tokenizing audit time. They created a stablecoin backed by a tangible in-demand service, not an algorithm or fiat currency.
Market conditions of the next few months proved the merits of this idea. Other cybersecurity providers are joining the bandwagon.
In particular, ConsenSys Diligence recently introduced TURN tokens – audit time tokenized as NFTs. Now, Hacken and Consensys, the two most prominent players in crypto audit, offer stablecoins backed by their main services.
How They Work
Both tokens provide the priority queue and both of them represent audit time, but ETD is available in a limited supply of 1000 tokens, whereas TURN supply is unknown. ETD has a fixed value of 5,000 USDT. Meanwhile, ConsenSys Diligence offers eight timeboxed TURN NFTs on auction at an initial price of 100,000 DAI.
Each ETD represents one workday of Hacken's smart contract audit team, including Senior Auditor, Middle Auditor, Security QA Lead, and Reporting Expert. By contrast, TURN represents 40 hours of audit time with a cut-off date before the tokens must be redeemed.
Unchanging Value
By designating a constant and finite time, ETD's value remains the same irrespective of market conditions, making it an ideal stablecoin. By contrast, the auction model adopted by ConsenSys Diligence doesn't fix an upper cap on the price of each TURN, leaving it up to the market forces to decide.
The fixed cost of ETD on the lower end of the price spectrum makes it more accessible to the community. The first 250 EDTs have a 10% discount too. ETD offers higher stability, while TURN may be more beneficial for players hoping to sell it for more on the secondary market.
In the end, there is no one size fits all approach as each token's usefulness depends on the project's size and scope of the audit. Either way, tradable stablecoins with utility value are a sound investment decision because they hedge against the rising costs of underlying services.
Daniela Kirova
Daniela is a writer at Bankless Times, covering the latest news on the cryptocurrency market and blockchain industry. She has over 15 years of experience as a writer, having ghostwritten for several online publications in the financial sector.