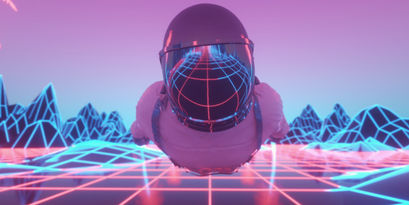 Asia Leads the Way in NFT Search Interest

Nellius Mukuhi
Last updated 30th Nov 2022
The search interest for Non-fungible tokens has plunged 85% since January 2022.
That said, the term still attracts a lot of interest within the Asian region.
China and Hong Kong top the world in terms of NFT search interest.
Since the beginning of this year, there has been a sharp decline in the global search interest for non-fungible tokens (NFTs). Whereas the metric peaked at 100 between 23rd and 29th January, it stood at 15 between 7th and 13th August, an 85% drop. This is according to a Bankless Times analysis of Google Trends data.
Despite this decline, interest in NFTs remains high in Asia. The continent boasts 7 out of the top 10 countries with the highest NFT search interest. So What's behind this high level of interest in the region?
To do this, the site looked at a scoring from 0-100 based which outlined how this interest increased and decreased overtime - with 0 being no interest, and 100 being of the highest interest.
Interest in NFTs by Country - Dec 2021 - August 2022 (Top 20 Countries)
| | | | |
| --- | --- | --- | --- |
| Country | Dec 2021 | Aug 2022 | Change |
| China | 100 | 100 | 0.00% |
| Hong Kong SAR | 60 | 100 | 66.67% |
| Singapore | 75 | 89 | 18.67% |
| Gibraltar | 66 | 71 | 7.58% |
| Macao | 36 | 69 | 91.67% |
| Nigeria | 27 | 68 | 151.85% |
| Taiwan | 26 | 54 | 107.69% |
| Cayman Islands | 66 | 51 | -22.73% |
| Mongolia | 51 | 51 | 0.00% |
| South Korea | 43 | 50 | 16.28% |
| Andorra | 56 | 50 | -10.71% |
| Cyprus | 42 | 49 | 16.67% |
| Lebanon | 31 | 49 | 58.06% |
| Caribbean Netherlands | 27 | 48 | 77.78% |
| Philippines | 51 | 47 | -7.84% |
| French Polynesia | 20 | 47 | 135.00% |
| Bermuda | 41 | 45 | 9.76% |
| United Arab Emirates | 34 | 44 | 29.41% |
| Sint Maarten | 48 | 44 | -8.33% |
| Georgia | 18 | 42 | 133.33% |
What Are NFTs?
The Impact of Asia's Gaming Culture
According to Bankless Times CEO Jonathan Merry, Asia's high NFT search interest could be because gaming is particularly popular in the region. In China, for example, there are an estimated 740 million gamers, making it the largest gaming market in the world.
Asia's growing dominance in the NFT search interest space is due to several factors, chief of which is the region's strong gaming culture and growing GameFi audience. Asian countries are home to some of the world's largest gaming markets, which provide a ready made audience for NFT-based games

Jonathan Merry, CEO Bankless Times
The CEO adds that Asian companies are leading the way in developing new gaming platforms and NFTs. This innovation feeds on the growing interest in NFT technology and its applications.
Which Nations Had the Highest NFT Search Interest?
China and Hong Kong lead the queue with search values of 100. The former has maintained a high level of interest in NFTs since December 2021. Its search value has stayed at around 100 throughout that period.
On the other hand, Hong Kong has seen a more significant increase in the metric. In December 2021, its search value was 60; as of August 13th, it stood at 100. That represented a 66.67% increase in the topic's hold over that period.
Another Asian Country with significant growth in its NFT search interest is Taiwan. The country saw its NFT search interest value jump 107% from 26 to 54. Singapore, Macau, Mongolia, and South Korea complete the Asian septet in the top ten.
Gibraltar, Nigeria, and the Cayman Islands were the only non-Asian countries to make it to the top ten list.
NFT Search Interest Dipped 18% in The US
The US, Canada, and Venezuela have experienced some of the biggest drops in NFT search interest values. To better understand what's driving these changes, let's take a closer look at each country individually.
The US placed 38th with an NFT search interest index of 36. This was an 18% drop from the 44 it registered in December 2021. There seems to be a correlation between a rise in America's search interest in the topic and the announcement of high-profile NFT projects.
NFTs are No-longer a Novel Idea
The motivation behind that interest has always been the expected returns. But the high returns that characterized the asset class initially have dwindled as their novelty has waned. That has led to a market correction and, in turn, falling search interest.
Like its neighbour to the south, Canada saw a significant decline in its NFT search interest index throughout 2022. In December, it registered a score of 36, but by August 2022, it had fallen to 30. As in the American case, this decline is due to a scarcity of pronounced NFT offers.
Venezuela's 33% Dip
Whereas Venezuela recorded a search interest of 60 in December 2021, it could only manage 40 by August 2022 - a fall of 33%. This drop appears to be largely due to political and economic instability there. As conditions worsen, people are less likely to invest in digital assets such as NFTs.
On the other hand, Nigeria experienced one of the largest gains in NFT search interest values over 2021. Whereas the nation's score stood at 27 in December 2020, it had risen to 68 by August 2022 - a 151% increase! This gain is likely due to increasing awareness of NFTs among Nigerian investors and consumers.
Has the NFT Bubble Burst?
Although it is clear that interest in NFTs is declining, this does not mean that their bubble has burst. There are still opportunities to be had in this nascent market. For one, the developers who have created these assets continue to innovate and discover new applications and use cases.
Additionally, many investors remain bullish on the long-term potential of NFTs and are confident that the market will rebound. So while there may be some short-term volatility, those who are patient and willing to do their research should be able to reap the benefits of investing in NFTs.
Redefining Ownership
Further, there is still an opportunity in the market for these tokens as they provide unique and innovative ways of owning and trading digital assets. For example, platforms like OPSkins allow users to trade NFTs in a secure and trustless environment, which could help increase market interest.
Additionally, projects like EOS have shown the potential for NFTs to be used in gaming and other applications. Besides, NFTs offer a unique way to engage with customers. Through them, businesses can create a community around their brand and reward customers for their loyalty.
NFT Statistics
Find out more about NFTs:

Nellius Mukuhi
Nellius is a cryptocurrency investor and journalist who has been in the nascent space since 2018. She is a seasoned writer who loves to travel and focuses on delivering relevant, valuable content for audiences.