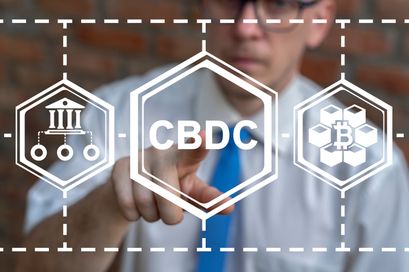 76% Of Global Financial Institutions Plan on Using Crypto in the Next Three Years

Nellius Mukuhi
Last updated 30th Nov 2022
Many global financial institutional investors are showing interest in crypto.
However, these institutions have been largely cautious about investing in cryptocurrency due to its volatility and lack of regulatory clarity.
The crypto market is slowly but surely maturing, with the adoption of cryptocurrency increasing. Global financial institutions are turning to crypto to improve access to financial services and speed up transactions. These institutions are also looking to use crypto to lower costs and reduce friction in the financial system.
BanklessTimes.com concludes from a ripple report that 76% of global financial institutions plan on using crypto within the next three years. This indicates that the global financial system is warming up to crypto. Several financial institutions are starting to see the potential of crypto and its ability to revolutionize the financial system.
BanklessTimes.com CEO Jonathan Merry says,
Institutional adoption of cryptocurrency is now inevitable. The benefits of cryptocurrency are too great to ignore, and financial institutions are starting to realize this. The traditional banking system is changing, and crypto is leading the way. A few years from now, if you don't have exposure to crypto, you will be at a disadvantage.

Jonathan Merry, CEO of BanklessTimes.com
Major banks such as JPMorgan and Goldman Sachs are already making moves into the crypto space. JPMorgan has created its own cryptocurrency, JPM Coin, while Goldman Sachs launched a bitcoin trading desk as the demand from institutional clients increased.
According to LinkedIn, Financial services firms added three times as many crypto jobs last year compared to 2015. The demand for crypto talent will only increase as more institutions enter the space.
Mainstream Adoption of Crypto
Apart from global institutions, there is also growing interest in crypto from the general public. Analytics Insight data shows that global searches for "Bitcoin" have reached an all-time high. This indicates that more and more people are becoming interested in Bitcoin and cryptocurrency.
Similarly, the number of monthly active users on Coinbase, one of the leading cryptocurrency exchanges, has surged to more than 8 million. This shows that crypto is slowly but surely moving into the mainstream.
Stalling Regulatory Framework
Despite the institutional adoption of cryptocurrency, the road to mass adoption is still long. One of the biggest hurdles is the regulatory framework surrounding crypto. In many countries, crypto regulations are still in a state of flux. This uncertain regulatory environment makes it difficult for enterprises to fully commit to using crypto.
In the United States, for example, the Securities and Exchange Commission (SEC) has been slow to provide clarity on crypto regulations. The SEC is still debating whether or not to classify crypto assets as securities. And until the SEC makes a decision, enterprises will be hesitant to use crypto.
The same can be said for other countries around the world. In many cases, regulators are still trying to figure out how to deal with crypto. Until they reach a consensus, some enterprises will be reluctant to use crypto on a large scale.
NFTs and CBDCs
Two other promising trends are non-fungible tokens (NFTs) and central bank digital currencies (CBDCs). NFTs are digital assets that are unique and cannot be replicated. They have been gaining popularity in art, with some NFTs selling for millions of dollars.
CBDCs are digital versions of fiat currencies issued by central banks. They have the potential to revolutionize the global financial system. There are now over 100 countries exploring CBDCs, and some have already launched pilot programs.
Recently, the Bank of International Settlements (BIS) released a report on CBDCs. They noted that 9 out of 10 central banks globally are exploring CBDCs. The report also said that CBDCs could lead to "faster and cheaper payments" and "enhanced financial inclusion."
According to BIS, the growth of stablecoins and other cryptocurrencies has expedited the development of CBDCs. To maintain their dominance in the global financial system, regulators at Central Banks believe they must create digital currencies.

Nellius Mukuhi
Nellius is a cryptocurrency investor and journalist who has been in the nascent space since 2018. She is a seasoned writer who loves to travel and focuses on delivering relevant, valuable content for audiences.