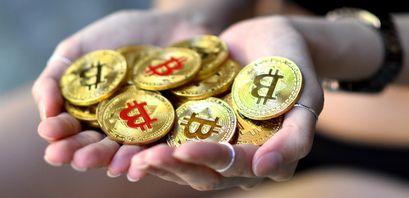 US Share of Bitcoin Mining Has Spiked in the Past Two Years, From 3.5% To 38%

Elizabeth Kerr
Last updated 31st Jan 2023
The United States has significantly increased Bitcoin mining over the past two years.
Despite Beijing's restrictions, some underground mining firms have sprouted in the country.
Texas is ideal for crypto mining due to its abundance of energy.
The US has swiftly risen to prominence as the industry's new shining star in Bitcoin mining. According to data provided by BanklessTimes.com, the percentage of Bitcoins mined in the United States has increased dramatically in two years, going from 3.5% to 38%.
Speaking on the data, BanklessTimes.com CEO said,
Most mining firms are looking for places with low electricity costs, and the US provides that. The states could benefit from Bitcoin mining through tax revenue and employment creation. But, they would have to make concessions due to the industry's excessive energy use and electrical waste.

BanklessTimes.com CEO, Jonathan Merry
The US outran China, which had previously been the world's largest Bitcoin miner. Despite Beijing's restrictions on cryptocurrency trading and mining, some firms have found ways to operate underground to avoid government detection and restrictions.
Is China Making a Comeback?
China has been the primary location for crypto mining, contributing from 65% to 75% of the total "hash rate." Unfortunately, the ban made China's hash rate drop to zero. Despite Beijing's ban on the practice, Bitcoin miners in China are not giving up.
Some companies relocated to neighboring countries such as Kazakhstan and the US, where power costs are much lower. These firms were willing to risk running afoul of Chinese authorities because the profits gained from mining were so high.
Bitcoin Mining: A New Opportunity or Catastrophe
The most popular US state for Bitcoin mining is Texas. The state has abundant energy, which is essential for cryptocurrency mining. Also, the Lone Star State's climate is ideal for cooling the massive amount of heat that comes with mining Bitcoins.
It is beneficial for the Bitcoin market in the long run if more mining operations are based in the US. The recent increase in the country's mining share is a good sign that things are moving in the right direction. The US could play a significant role in making Bitcoin more decentralized, which is one of the cryptocurrency's main selling points.
However, the increasing popularity of Bitcoin mining in the US could also lead to more environmental problems. The industry is already facing criticism for its high energy consumption and electrical waste. If the trend continues, these problems are likely to get worse.

Elizabeth Kerr
Elizabeth is a financial content specialist from Manchester. Her specialities include cryptocurrency, data analysis and financial regulation.