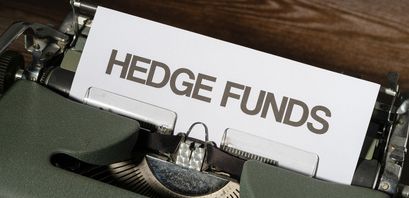 Individual Crypto Hedge Funds Have Spiked by an Average of 150%

Nellius Mukuhi
Last updated 30th Nov 2022
Due to digital assets becoming more popular and mainstream, individual crypto hedge funds have gained traction.
More traditional hedge fund managers should want to include cryptos in their portfolios.
Hedge funds have outlined new investment ideas to increase their resources.
While hundreds of cryptocurrencies are out there, it is difficult to track them all. As digital assets continue to grow in popularity, so do the number of investment vehicles associated with them. Crypto hedge funds are one such vehicle gaining traction within the industry.
A crypto hedge fund is a type of hedge fund that invests in digital assets like Bitcoin, Ethereum, Litecoin, and others. Other crypto hedge funds combine crypto investments with more conventional asset classes.
Data from BanklessTimes.com indicates that individual crypto hedge funds have increased by an average of 150% this year. The hedge fund size increased from $23.4 million in 2021 to $58.6 million in 2022. Moreover, more traditional hedge funds stated that they plan to invest more cash into the crypto market.
Speaking on the data, Jonathan Merry, CEO of BanklessTimes, said:
The data suggests that the institutionalization of cryptocurrency is happening faster than many think. Investors are confident in cryptocurrency as an asset class and are allocating more resources to it. In the coming years, we expect to see even more traditional hedge funds allocating resources to digital assets.

BanklessTimes CEO Jonathan Merry
Hedge funds have already outlined new investment ideas to increase their resources. For instance, some are turning to initial coin offerings (ICOs) as a new way to raise capital. Others are focused on investing in digital assets that offer high returns.
Cryptocurrency is gaining favor with most institutions because it offers a way to hedge against fiat currency risk. For instance, if the U.S. dollar weakens, then the value of digital assets like Bitcoin and Ethereum will increase. This makes crypto an attractive investment for those looking to diversify their portfolios.
Hedge Funds Shift Investment Strategies
Hedge funds are becoming more proactive in their investment strategies. This appears to be changing the landscape. NFT markets, decentralized exchanges (DEXs), and assets other than Bitcoin and Ethereum are attracting the attention of these firms for investment.
Two-thirds of the hedge funds are already investing in the space and aim to deploy more capital into the market by the end of 2022. Yet, markets are still highly volatile, and several cryptos are down significantly from their all-time highs.
The unstable crypto prices could be a red flag to most investors. However, it is a risk hedge funds are taking to ensure that when the markets become bullish, they earn profits.
Regulatory Uncertainty
Crypto hedge funds investments are also risky due to regulatory uncertainty, especially from US regulators such as the SEC and CFTC. The SEC has published several proposals and statements regarding ICOs and taken action against some crypto asset securities offerings, such as Munchee Inc and Centra.
The CFTC has also published several statements and rulemakings regarding cryptocurrency derivatives, as well as taking enforcement action against firms such as Bitfinex. These actions have led to increased uncertainty for both crypto hedge funds and traditional hedge funds that are seeking to invest in the space.
For now, it seems that the US regulatory agencies are still trying to figure out how to deal with cryptocurrencies and blockchain technology. In the meantime, hedge funds will continue to take advantage of the opportunities in this space while also being aware of the risks

Nellius Mukuhi
Nellius is a cryptocurrency investor and journalist who has been in the nascent space since 2018. She is a seasoned writer who loves to travel and focuses on delivering relevant, valuable content for audiences.