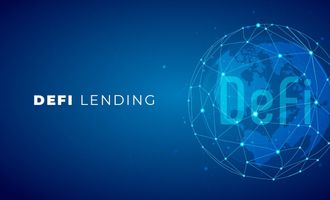 Aptos Price Prediction: What is APT and is it a Good Buy?

Crispus Nyaga
Last updated 31st Jan 2023
Aptos price has surged after its launch this week.
It is unlikely that the coin will continue soaring in the near term.
Aptos price surged to an all-time high as investors amid concerns about the coin's tokenomics. It rose to a high of $7.78, which was about 91,500% from the lowest level this month. APT now has a total market cap of more than $975 million, propelling it into the top 50 of the biggest coins in the world.
What is APT and why is it surging?
The web3 industry has seen remarkable growth in the past few months in the past few years. Its promise is for a future where people can control their data and use decentralized projects.
Web3 has disrupted some of the top industries in technology. Decentralized Finance (DeFi) projects like Uniswap are disrupting centralized finance (CeFi) platforms like Coinbase and Binance. Similarly, Audius is disrupting music apps like Apple Music and Spotify.
Ethereum has the biggest market share in the industry. Still, many developers have come up with competing projects like Bitgert, Solana, and Cardano.
Aptos is the new smart contract platform that seeks to become the biggest platform in the industry. It has a combination of features that the developers believe are better than its competitors. These features include its consensus, smart contract design system, system security, and decentralization.
Some of Aptos features are its embrace of the Move language while its data model enables flexible key management and hybrid custodial options. Further, it applies a pipelined and modular approach for transaction processing. It also has a parallel execution engine that makes it process over 100k transactions per second.
Aptos is backed by some of the biggest players in the blockchain industry, including FTX and a16z.
Aptos price prediction
Aptos price popped even as investors focused on its unique tokenization mode. For one, tokens that buyers hold require a 12-month lockup period. In the crypto industry, 12 months is like an eternity. At the same time, the entire circulating supply will be released in a 10-year period. Aptos Foundation has 410 million tokens.
Aptos price is also reacting to the upcoming airdrop. The foundation will airdrop over 20 million tokens to 110k participants. Aptos also announced a partnership with Ankr.
https://twitter.com/AptosFoundation/status/1582504536354136065
So, will Aptos price continue rising? It is relatively difficult to determine whether the APT price will continue rising. However, judging from the historical performance, there is a likelihood that the coin will start falling. For example, after going parabolic on its first day, Apecoin price has crashed by more than 50% this year. The same is true for other coins like GMT and Optimism.

Crispus Nyaga
Crispus is a financial analyst with over 9 years in the industry. He covers cryptocurrencies, forex, equities, and commodities for some of the leading brands. He is also a passionate trader who operates his family account. Crispus lives in Nairobi with his wife and son.