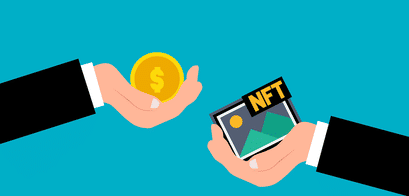 NFTs Customer Loyalty Programs Gain Traction, With 37X More New Mentions Since 2021

Elizabeth Kerr
Last updated 15th Dec 2022
More businesses are adopting NFTs for customer loyalty programs.
The rise of eco-friendly blockchains is making NFTs more likable to people.
Most businesses are keen to use NFTs to give them a competitive advantage over their competitors.
Digital assets like non-fungible tokens (NFTs) are becoming increasingly popular in business. Many businesses are now adopting NFTs to reward loyal clients. According to BanklessTimes.com, the use of NFTs for customer loyalty programs has seen a 37X increase in new mentions since 2021.
Speaking on the data, BanklessTimes CEO Jonathan Merry said,
Big companies are taking notice of the benefits that NFTs can offer to customer loyalty programs. Traditional loyalty programs are losing their luster, and customers are looking for new and innovative ways to be rewarded. NFTs offer a unique opportunity to do just that.

BanklessTimes CEO Jonathan Merry
Rise of Eco-Friendly Blockchains
The rise of eco-friendly blockchains is one of the main reasons for the increasing popularity of NFTs. People are now more interested in using digital assets since they can have a positive impact on the environment. The NFTs also provide businesses with a way to show their commitment to environmental sustainability.
The rise of eco-friendly blockchains is the strength that pushes NFT technology. However, markets do not transform overnight. The continuous flow of business projects and the entry of new players will result in a slow but sure change. NFTs are becoming more mainstream, with more prominent companies taking notice of their potential.
Some top brands that are using NFTs for customer loyalty programs include Burger King (Royal Perks), AMC (AMC Stubs, Clinique (Smart Rewards), and Marriott (Marriott Bonvoy) .
Innovations for Competitive Advantage
COVID-19 accelerated previously-evolving consumer expectations and purchasing patterns. As a result, only businesses adjusting swiftly to changes in consumer patterns prosper. Brands are now seeking innovative methods to reach clients everywhere.
Most top brands use augmented reality (AR) and NFTs to promote their business. To create distinctive messaging and memorable user experiences, some firms are drawing on the ingenuity of their superfans. As the metaverse grows increasingly popular among clients, marketers must develop new abilities to stay on top of the game.
The increasing popularity of NFTs is a positive trend for businesses. Using NFTs for customer loyalty programs can help companies to acquire new customers and retain existing ones. With the help of NFTs, companies can create unique and sustainable loyalty programs that will give them a competitive edge over their rivals.

Elizabeth Kerr
Elizabeth is a financial content specialist from Manchester. Her specialities include cryptocurrency, data analysis and financial regulation.