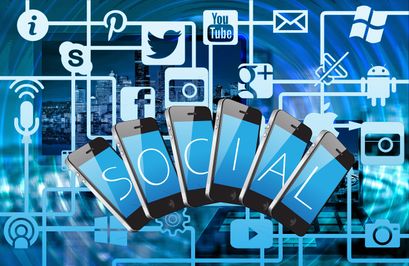 About 60% Percent of the Global Population Are Social Media Users

Nellius Mukuhi
Last updated 31st Jan 2023
It is estimated that about 60% of the global population are social media users.
Social media can be useful for business networking and promoting products or services.
Every year, more people use the internet and join social media platforms. According to BanklessTimes.com analysis, 4.7 billion people worldwide are currently using social media, which is 60% of the population. Social media users have increased by 190 million since last year.
BanklessTimes CEO Jonathan Merry says,
The fact that social media has become so widely used is a clear indication that people want to connect with each other. It's also a reflection of the growing trend of people using the internet as a primary source of information and communication.

BanklessTimes CEO, Jonathan Merry
What Are the Most Popular Social Media Platforms?
The most popular social media platform is Facebook, with over 2.9 billion monthly active users. However, there are six other social media platforms that have at least one billion monthly users. Those platforms are YouTube (2.5 billion), WhatsApp (2 billion), Instagram (1.3 billion), WeChat (1.29 billion), TikTok (1 billion), and Facebook Messenger (976 million).
As the number of social media users continues to grow, so does the amount of time people are spending on these platforms. The average person spends two hours and twenty-seven minutes on social media daily. That's up from two hours and fifteen minutes last year.
Mobile devices are driving the increase in social media usage. In fact, 78% of social media users access these platforms exclusively via mobile. With such a large percentage of the world's population using social media, it's no surprise that this channel has become an important marketing tool for businesses.
Evolution of Social Media
Social media has come a long way in a short amount of time. The internet has gone from being a simple electronic information exchange to becoming a vital marketing tool. It has evolved into a virtual gathering place and retail platform that connects people from all over the world.
The first social media platform was SixDegrees.com, which launched in 1997. This site allowed users to create a profile and add friends. However, it gained little traction and shut down by the end of 2000.
The next major social media platform was Friendster, which launched in 2002. This site was similar to SixDegrees.com but also allowed users to share photos and articles. Friendster became very popular, with over three million active users by 2004. However, it was eventually overshadowed by MySpace.
MySpace was launched in 2003 and quickly became the most popular social media platform. It allowed users to customize their profiles with HTML code and gave them a lot of control over their privacy settings. News Corp. acquired MySpace in 2005 for $580 million. However, News Corp eventually sold the site to the advertising firm, Specific Media for $35 million.
In 2004, Mark Zuckerberg launched Facebook from his Harvard dorm room. The site was initially only open to college students but eventually expanded to include anyone over 13 years with a valid email address. Facebook quickly became the dominant social media platform.
Later 2006, Twitter was established as a microblogging site that allowed users to share short updates of 140 characters or less. The site quickly gained popularity and was used by celebrities and politicians to connect with their fans and constituents. Twitter now has over 396 million users globally.
In 2010, Instagram was launched as a photo-sharing app. Facebook acquired it in 2012 for $1 billion. Instagram now has over two billion monthly active users.
Snapchat then came into being in 2011 as a messaging app that allowed users to share photos and videos that disappeared after a short period. The app quickly gained popularity with young people and now has over 360 million daily active users.
In 2016, TikTok was launched as a short-form video app. It allows users to create and share 15-second videos. TikTok has been downloaded about three billion times and is particularly popular with Gen Zers.
Using Social Media Responsibly
Social media has come a long way in a short amount of time. It has become integral to our lives and is here to stay. With such a large portion of the global population using social media, it's essential to be aware of the potential dangers and how to stay safe online. Cyberbullying, online predators, and identity theft are all real risks associated with social media use. It's essential to be vigilant about the information you share online and who you share it with.

Nellius Mukuhi
Nellius is a cryptocurrency investor and journalist who has been in the nascent space since 2018. She is a seasoned writer who loves to travel and focuses on delivering relevant, valuable content for audiences.