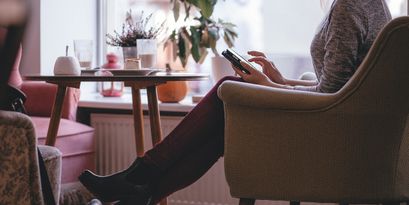 1 in 10 Women Choose Crypto as Their First Investment

Elizabeth Kerr
Last updated 15th Dec 2022
10% of women choose crypto as their first investment.
Most women are confident in their investment choices.
With the prolonged crypto winter showing no signs of thawing any time soon, investors and businesses in the industry are feeling the pinch. However, according to BanklessTimes.com, women investors are still bullish on crypto, with 1 in 10 choosing it as their first investment.
Speaking on the data, the CEO of BanklessTimes, Jonathan Merry, said:
Young women, especially Gen Z, opt for crypto as they begin their investment journey. They are confident in their choices and well-positioned to weather the current market conditions.This confidence in crypto as an investment asset class is encouraging and a sign that the industry has appeal beyond the traditional investor.
Confidence of a Woman
Women are confident in most aspects, and they hold positive energy. They are confident that crypto will have a much better future and the crypto industry will further develop. So they are willing to take the risk and invest in it.
Most women (45%) feel financially comfortable and are happy with their investment plan. However, some women lack confidence in their wealth accumulation strategy. There is a vast gulf between the percentage of women confident in their financial situation and those who are not.
The analysis also revealed that women freely talk about financial matters and openly seek advice. Their confidence in discussing money matters is crucial to their investment decisions.
Despite the positive trend of investing in crypto, some women are still not convinced about its long-term stability. They would like to see more regulation in the industry before they invest more heavily.
Going Crypto? Women Should Proceed With Caution
Once you have mastered the concept of cryptocurrency, learn how to trade it in a way that serves your long-term objectives. If you are going to invest, treat it no differently than the rest of your money.
Many fresh crypto buyers are already trading digital coins. They buy during price drops and sell when the prices rise. This is not a long-term strategy, but it still might make sense for some investors who want to take advantage of short-term opportunities.
Experts, however, warn that crypto trading is not as rewarding as crypto investments. And they encourage investors to hold their assets for a more extended period and offset it when the profit margin is significant.

Elizabeth Kerr
Elizabeth is a financial content specialist from Manchester. Her specialities include cryptocurrency, data analysis and financial regulation.