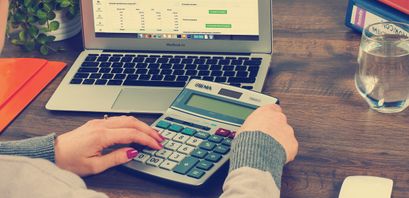 65% Today Want Their Financial Institutions Also to Avail of Crypto Services

Elizabeth Kerr
Last updated 15th Dec 2022
Majority of clients in financial institutions want banks to offer crypto services.
Mastercard's crypto source program allows banks to offer digital asset services.
Crypto adoption will rise due to confidence in financial institutions.
Financial institutions have long been the target of crypto enthusiasts lobbying for the adoption of digital assets and related services. Banks, in particular, have been the focus of these efforts, with many in the crypto community arguing that the involvement of major financial institutions is necessary for the mainstream adoption of digital assets. According to an analysis by BanklessTimes.com, 65% of bank clients are requesting crypto services from their banks.
Jonathan Merry, the CEO of BanklessTimes, commented on the data. He said,
This finding is in line with what we are seeing in the industry. There is a growing demand for digital assets services from bank clients, and major financial institutions are starting to respond positively to this.

BanklessTimes CEO, Jonathan Merry
Mastercard Is Making It Happen
One of the largest financial institutions to respond positively to this demand is Mastercard. The company has recently announced its crypto source program, allowing banks to offer their clients digital asset services. Mastercard's crypto source program provides Mastercard partners with access to cryptocurrency services.
Previously, no financial institutions bought, kept, or traded cryptos. Yet, the Mastercard deal allows its affiliated banks to include digital assets. The partnership can deliver cyber security and advising services to its clients.
Mastercard Crypto SecureTM backs up the crypto source program. This helps card issuers follow regulations and safeguard the crypto ecosystem. Banks and fintech companies can use Mastercard's extensive cryptocurrency-related services. These actions involve assisting with crypto assets trading through partnerships.
Mastercard also offers anti-money laundering, crypto-analytics, and cybersecurity partners. All this is part of its security-management services.
The crypto source program allows banks to offer extra services to their clients. Among the extra services are customer loyalty programs and digital receipts.
Crypto Adoption Is Likely to Go Up
Buying cryptocurrency through one of the several DEX platforms used to be a hassle, but now customers can do it through their banks. The decision by Mastercard enhances the acceptance of cryptocurrency on a worldwide scale.
Besides, most clients will feel comfortable investing when banks start offering cryptos. The move is also anticipated to increase the use of cryptocurrencies.
The participation of banks will ensure that crypto will continue to work according to the parameters set by its operators. As a result, most firms will feel confident in their decision to engage in cryptos.

Elizabeth Kerr
Elizabeth is a financial content specialist from Manchester. Her specialities include cryptocurrency, data analysis and financial regulation.