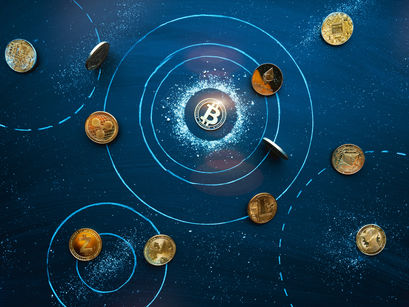 Dash Crypto Price Prediction as it Defies Gravity

Crispus Nyaga
Last updated 30th Nov 2022
DASH has staged a strong recovery in the past few days.
The developers attributed the recovery to its stability.
Dash crypto price staged a strong comeback as the coin continued its steady recovery. It jumped to a high of $43.72, which was the highest level since November 8. Dash has jumped by more than 36% from its lowest level this month, making it one of the best-performing cryptocurrencies this month.
Why is DASH soaring?
Dash is a small but popular privacy coin that was created as a hard fork of Bitcoin, the biggest cryptocurrency in the world. It is a prof-of-work coin that has a block generation time of about 2.5 minutes.
A key feature of Dash is Masternodes, who is an individual who holds enough DASH coins to stake in the ecosystem. These users can enable specific options like InstantSend and PrivateSend. These masternodes receive 45% of the block reward for providing the service.
For users, Dash is an easy-to-use cryptocurrency that makes it possible to make peer-to-peer payments with each other. They can also use the coin to pay for goods and services using the Dash wallet.
Unlike Bitcoin, Dash's payments cannot be tracked. It does that by mixing coins within the network to muddle the ownership. This process is known as PrivateSend. When a user makes a transaction, its previous history is cleared, making it difficult to distinguish.
Find out how to buy Dash.
Dash and other privacy tokens like Monero came in the spotlight a few months ago when US regulators imposed sanctions on Tornado Cash. Tornado Cash was a crypto mixer that made it easy for people to send money anonymously. Still, the Treasury Department has not imposed any sanctions on Dash and other coins.
It is not clear why the DASH crypto price has done well in the past few days. According to the developers, this rally is because the market is reacting to the stability and utility of the coin.

Dash price prediction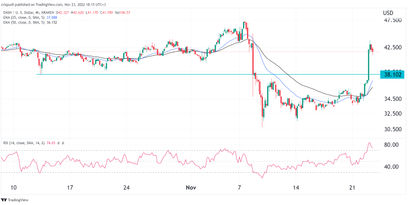 The daily chart shows that the DASH crypto price has been in a strong bullish trend in the past few days. It has managed to move above the key resistance level at $38.10, which was the lowest level on October 11. The coin moved above all moving averages while the Relative Strength Index (RSI) has moved to the overbought level.
Therefore, there is a possibility that DASH will keep rising as buyers target the key resistance at $47.5. This will likely happen as the pump continues. A drop below the support at $40 will invalidate the bullish view.

Crispus Nyaga
Crispus is a financial analyst with over 9 years in the industry. He covers cryptocurrencies, forex, equities, and commodities for some of the leading brands. He is also a passionate trader who operates his family account. Crispus lives in Nairobi with his wife and son.