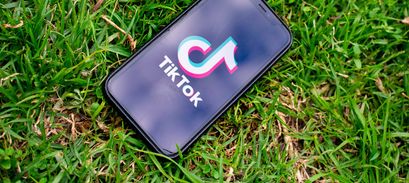 The Number of People That Regularly Get News From TikTok Has More Than Doubled Since 2020

Aleksandar Hrubenja
Last updated 15th Dec 2022
Almost a third (31%) of all US adults use Facebook to stay up to date with the news.
News-centric content usage is dropping on all social media platforms except TikTok.
People are getting more and more information from social media, including info on local and global events, BanklessTimes.com reports. In fact, according to our research, the number of people getting news from TikTok has increased by 138% since 2020, from 14 million US users to an estimated 31 million in 2022.
TikTok has not only grown its user base, it's also growing as a font of more serious information. Its user base feels it provides real information presented by people, and not some large corporation.

Jonathan Merry, CEO of BanklessTimes.com
TikTok and Social Media as a Source for News
Roughly 70% of American adults use Facebook. Besides the updates on your friends' lives, Facebook's feed presents information on current events and news. In fact, 31% of US adults use the platform regularly for news.
And Facebook is not an isolated case. Around 27% of US adults have a Twitter-profile, and half of Twitter's audience uses it for news. Likewise, people are using LinkedIn, Instagram, Snapchat, TikTok, and Reddit for news as well.
TikTok, however, stands out.
Around 30% of the US population have a TikTok-profile, which is far less than Facebook. And 10% of the US population uses TikTok as a source for news, which is four percentage points less than Twitter, and a third of Facebook.
However, TikTok's usage as a source for news is rising, while all other social media platforms are dropping in this regard.
Drops in News Usage
In 2020, 59% of Twitter's user base used this platform to get regular updates on the news. By 2022, this dropped to 53%. A similar thing happened to Facebook, where 54% of its user base used it for news in 2020, a number that dropped to 44% in just two years. And we can see a similar drop for Reddit, youtube, Instagram, and Snapchat.
TikTok, on the other hand, has shown substantial growth. In 2020, 22% of its user base used it for news, a number that rose to 33% in 2022. But this isn't a simple 11 percentage point increase. Namely, TikTok's user base has grown considerably as well, and will only continue to grow as time goes on. It's safe to say that more and more people are going to use it as a news source.
What is Behind This Growth?
This might not be a surprise to many people.
Part of this growth can be attributed to TikTok's young age. It might have taken time for users to trust the app with more serious information. The second aspect is the growth of its base, both in terms of users and creators. These two factors have led to TikTok gaining recognition, and attracting creators who talk about more serious topics.
Younger generations prefer video content, as well as content that is short, punchy, and to the point. This is also a factor behind its growth, since the average TikTok video is 21 to 34 seconds long.
Another aspect is TikTok's authenticity. Unlike the regular media, Gen Z trusts TikTok influencers and creators the most.

Aleksandar Hrubenja
With a BA in English literature and linguistics, training provided by veteran licensed court interpreters, and direct SEO management experience, Aleksandar Hrubenja knows what good content looks like. He's tackled any topic thrown his way, spending the last six years writing articles on SEO, digital marketing, and finance - just to name a few.