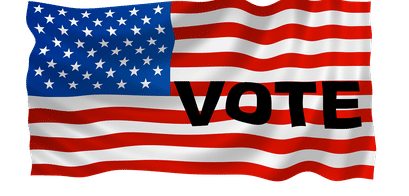 57% Of US Midterm Voters Intended to Vote for a Candidate Who Is Informed About Crypto

Elizabeth Kerr
Last updated 15th Dec 2022
The US midterm election has provided crypto companies with an opportunity to back political campaigns championing their interests.
Investors are getting ready to analyze the incoming administration's stance on crypto regulation.
Digital assets have caught the attention of US midterm voters. According to BanklessTimes.com, 57% of those who voted in the 2022 midterm election planned to support candidates with an understanding of crypto projects and blockchain technology.
In addition to the interest in crypto candidates, there was a surge of interest among those surveyed in learning more about cryptos. Of those polled, 25% said they had become more interested in crypto and blockchain technology due to inflation and the current economic climate. This could indicate that US voters have taken advantage of the increased attention on crypto to learn more about it and become better informed.
BanklessTimes CEO Jonathan Merry says,
These results demonstrate that the US electorate is paying attention to cryptocurrency and blockchain technology and are supporting candidates who understand its implications on our economy, society, and financial well-being. With interest among lawmakers growing, it appears that legislation surrounding crypto projects and blockchain technology may be on the horizon. It's up to crypto advocates and industry experts to ensure that candidates are well-versed in this new technology so that any decisions made are informed ones.

BanklessTimes CEO, Jonathan Merry
Supporting Pro-crypto Candidates
Crypto companies have spent millions of dollars on midterm election races, hoping to gain sway among legislators as congress debates tighter regulation of digital assets.
With more US voters interested in crypto and blockchain technology, the industry will be able to use this support and put its best foot forward in advocating for pro-crypto bills and regulations. As Congress continues to discuss digital commodities, it is clear that the cryptocurrency industry will have a strong voice in the decision-making process. It is up to the industry and its supporters to ensure that this voice is heard.
Digital Asset Legislation
2022 was a tumultuous year for crypto, but 2023 could bring new opportunities. With growing public interest in digital assets, not only are US midterm voters looking for candidates who understand the implications of blockchain technology but regulators and lawmakers may also be more likely to support legislation on cryptocurrencies and blockchain.
As the crypto industry enters its critical year of regulation, it is clear that the US midterm elections will be an essential driver of change.

Elizabeth Kerr
Elizabeth is a financial content specialist from Manchester. Her specialities include cryptocurrency, data analysis and financial regulation.