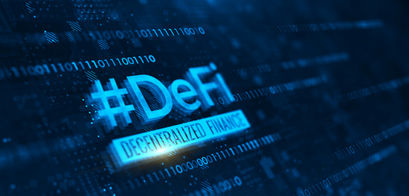 Only a Paltry 1% Or Less of DeFi's Fund Is Under Insurance Despite the Billions Lost Through Hacks in the Sector

Elizabeth Kerr
Last updated 15th Dec 2022
DeFi is snowballing despite the risks it faces.
Insurance companies are shying away from insuring DeFi due to its risks.
The decentralized finance (DeFi) space has been snowballing in recent months. New protocols and projects are coming up regularly. However, the insurance sector has slowly adapted to this unique ecosystem. Only a few insurers offer coverage for hacking risks associated with DeFi protocols. According to BanklessTimes.com, although billions have been lost through hacks in the DeFi sector, a mere 1% or less of its funds are under insurance.
Jonathan Merry, the CEO of BanklessTimes, commented on the data. He said:
The lack of insurance coverage poses a significant risk to users of DeFi protocols. DeFi faces frequent hacks and security breaches. In the event of a hack, users of a DeFi protocol may be unable to recoup their losses if there is no insurance coverage.

BanklessTimes CEO, Jonathan Merry
The Risks Are Too High for Insurance Firms
Insurance companies have been hesitant to enter the DeFi space due to its high risks. DeFi protocols are largely unregulated, and malicious actors can exploit their smart contracts. Additionally, some use complex algorithms, making insurance coverage a challenge.
However, as the DeFi ecosystem grows and matures, we will likely see more insurers offering coverage for hacking risks.
In the meantime, users of DeFi protocols should be aware of the risks they are taking on and should take steps to protect themselves accordingly.
The lack of insurance in the sector means that investors have minor protection against losses in the event of a hacking incident. This is a major concern for many potential investors as the risks associated with investing in cryptocurrencies are very high.
There Is a Need for Adequate Risk Coverage in DeFi
The insurance sector needs to step up and provide coverage for DeFi users. Insurance companies must understand the risks associated with DeFi protocols and create products that offer adequate protection against losses. Without this, investors may be exposed to considerable losses in the event of a hack or security breach. Therefore, insurers must start providing coverage for DeFi protocols to protect users and their funds.
Providing insurance coverage will make the sector more attractive to potential investors and help foster further growth in the DeFi space. In turn, this could result in additional products and services being developed for users and increased trust in the sector by more mainstream audiences.

Elizabeth Kerr
Elizabeth is a financial content specialist from Manchester. Her specialities include cryptocurrency, data analysis and financial regulation.