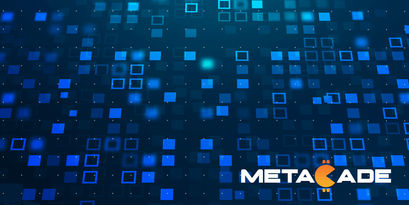 Metacade vs Dogecoin: MCADE will surpass the meme coin soon

News Desk
Last updated 31st Jan 2023
Aside from being the original meme coin, Dogecoin was one of the best-performing assets of the last crypto bull run by far. But for anyone thinking about investing in it moving forward, it's always a good idea to have an accurate Dogecoin price prediction to figure out whether that's worth doing. Looking ahead, DOGE could easily be outpaced by other assets like MCADE.
When it comes to Metacade (MCADE) vs. Dogecoin, MCADE should come out on top in the coming months and years. Read on and find out why, while also getting a solid Dogecoin price prediction.
What is Metacade (MCADE)?
Metacade is Web3's first virtual arcade as a platform that gives players access to the best P2E and GameFi games in a single place. Gamers will be able to visit the Metacade to enjoy these titles with friends, compete in tournaments, and engage with the broader Web3 gaming community in fun and exciting ways.
Metacade is powered by the project's native token, MCADE. Players will be rewarded with MCADE for contributing to the community. MCADE is also used in governance voting on the platform so that gamers can have a direct say in the project's direction.
The project offers many ways to earn income in Web3, including:
Playing P2E games

Staking MCADE

Winning tournaments and prize draws

Posting content that gets engagement
When you put it all together, Metacade is a platform that has something to offer everyone and every kind of gamer. That ranges from competitive gaming experiences with big rewards to casual opportunities to meet new people and reconnect with old friends. Metacade is a platform that's built from the ground up to appeal to as large of a community as possible.
Metacade will be more successful than Dogecoin - Here's why
Metacade has many great things going for it, as shown in the previous section. But can it truly be more successful than Dogecoin?
Before diving into why Metacade is so likely to be more successful than Doge moving forward, it's important to first look at the price prediction for Dogecoin to illustrate why the meme coin could lag.
The Dogecoin Price Prediction Isn't As High As You Think
You've likely seen many Dogecoin price predictions in the $4-5 range. However, these can be considered excessive and would imply a market cap of hundreds of billions of dollars. All things considered, that's pretty unrealistic for a meme coin.
A more accurate price prediction for Doge is a maximum of $1. Of course that's still very good but it's still going to be a challenge for Dogecoin to reach that figure. Something in the range of $0.45-$0.50 at the peak of the next bull run looks more likely.
Metacade Has Something for Everyone
Metacade stands out from other metaverse projects thanks to its inclusion of many GameFi games on a single platform instead of only one. That helps to ensure that everyone has something they can play and enjoy in the Metacade.
There will even be multiple ways to enjoy all of these titles, such as playing them competitively to climb the leaderboards or just trying them out casually to spend time with friends.
Metacade's Upside is Enormous
It's also important to understand just how big Metacade's potential can be. The platform isn't just a place where you can enjoy games; it's a place where developers can go to find funding and where gamers can earn income while they play. Metacade's ambitious roadmap and desire to be fully staffed by community members will help it retain its attractiveness for years to come.
That makes Metacade's potential audience a massive one. When you consider that the project's market cap will still be around the $28 million range when its presale ends, you can see there could be lots of growth ahead for Metacade.
MCADE is the better opportunity
Dogecoin had a great run during the last bull market. And as impressive as it was, anyone looking to make the best investment for the next crypto bull market should recognise that Metacade is a better option.
With Metacade comes a super ambitious community hub that brings together the best of Web3 gaming and puts it in a single place. The platform also comes with huge potential for longevity as a mainstay within Web3. All of this together makes Metacade and MCADE a great option for anyone ready to invest in GameFi and the metaverse as a whole.
You can participate in the Metacade pre-sale here.
Disclaimer: Insights provided by crypto industry players and is not a part of the editorial content of BanklessTimes.