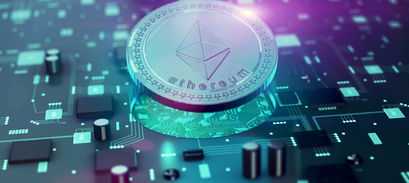 Ethereum's L2 Systems Set a Record for Weekly Gas Consumed on the Mainnet at $32B in January 2023

Elizabeth Kerr
Last updated 17th Jan 2023
Ethereum's L2 systems set a record for weekly gas consumed on the mainnet.
L2 systems are designed to help Ethereum scale by processing some of the data and partially verifying it outside the main blockchain.
Layer 2 has led to faster and cheaper transactions on the Ethereum network.
When Ethereum rolled out its Layer 2 solution, the blockchain community was both excited and cautious. These second-layer systems promised to increase the scalability of Ethereum's existing mainnet – but could they be trusted?
Fast forward to 2023, when Layer 2 solutions set a record for weekly gas consumed on the mainnet. According to BanklessTimes.com, the total weekly gas consumed on Ethereum's mainnet rose above $32B in January. This was a massive milestone for Ethereum and its community as it signified that Layer 2 solutions are working to solve scalability and cost issues.
Jonathan Merry, the CEO of BanklessTimes, commented on the report. "The success of the Ethereum Layer 2 networks is testament to the hard work of the many developers, investors and advocates who have been working in this space for years."
Increased Gas Consumption Is Due to the Growing Popularity of L2 Systems
Since the Ethereum merge, the platform's popularity has kept growing. As L2 gains momentum, the demand for gas also grows with it.
More users translate to more transactions, and each transaction requires a certain amount of gas. The growth in the number of transactions is proportional to the rise in gas used.
L2 systems are designed to offload some of the burdens from the Ethereum blockchain by processing transactions off-chain. This reduces congestion on the Ethereum network and lower gas prices for users.
Thus, the increased demand for gas is a direct result of the growing popularity of L2 systems. As more users adopt these systems, the need for gas will continue to grow.
Faster Processing Means More Profits
The scalability of Ethereum has been a significant issue since its launch. The Ethereum network could only process a limited number of transactions per second. Thus, leading to increased transaction fees and slow confirmation times.
The introduction of the Layer 2 solution has made things better. L2 solution uses off-chain scaling keys to increase the number of transactions processed. As a result, this solution has increased gas consumption on the Ethereum network.
The increased number of transactions processed and gas consumption are advantageous to the Ethereum network. Ethereum collects more gas fees from the network and ensures users enjoy more service.

Elizabeth Kerr
Elizabeth is a financial content specialist from Manchester. Her specialities include cryptocurrency, data analysis and financial regulation.