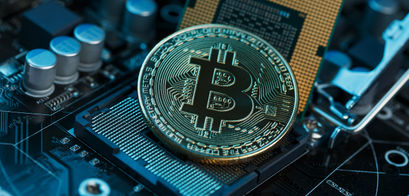 Bitcoin's Taproot Adoption Reached an All-Time High of 4% In 2023

Elizabeth Kerr
Last updated 20th Jan 2023
In 2023, Bitcoin's Taproot adoption rate reached an all-time high.
However, adoption rates have since fallen.
The Bitcoin (BTC) Taproot upgrade has been gaining a foothold among the BTC community since its launch in November 2021. But it was on 17th January 2023 that it saw its greatest success.
According to a BanklessTimes.com report, BTC's Taproot adoption rate touched its all-time high (ATH) of 4.131%, while its utilization soared to 1.553%. This was a significant milestone for the BTC network, holds BanklessTimes CEO Jonathan Merry, who recently asserted:
Taproot is the next big step for Bitcoin and many will remember it as the moment it (BTC) put itself on track to become a global financial asset. Its adoption removes barriers to entry and allows people from all backgrounds to access cryptocurrency.

BanklessTimes CEO Jonathan Merry
To him, growing Taproot adoption is great news for those seeking to take advantage of Bitcoin's potential and has implications for new blockchain infrastructures. He insists its uptake could revolutionize the world of digital finance by supercharging trustless operations and streamlining DLT for everyday use.
What's Taproot's Significance?
Taproot aims to increase blockchain scalability and privacy without compromising security or decentralization. Its transaction processing speed is up to 10 times faster than traditional ones.
Again it has more privacy features, such as Schnorr Signature aggregation and virtual output locking. These enable timely, more secure, and cheaper transactions, as users can save on fees by aggregating multiple inputs into one output.
The protocol also provides other benefits to users, such as improved script flexibility. This feature allows complex contracting between parties, enabling them to enter into separate agreements where prior protocols may not have allowed it.
Improved Confidentiality
Additionally, Taproot does not rely on a single party or entity for its operation. Its users can therefore engage in trustless interactions with others without having to depend on any third party or intermediary.
Furthermore, this update comes with the much-anticipated Merkelized Abstract Syntax Trees (MAST) protocol. MAST allows users to embed smart contracts within transactions instead of storing them in an external data store somewhere else on the blockchain.
This ensures that scripts remain confidential and secure. At the same time, they still benefit from being stored in a decentralized manner directly within a block reward transaction.
What Can We Expect Concerning Taproot Adoption Rates?
All these features combine to make Taproot an attractive option for many users who want more out of their cryptocurrency experience. The expectation is that acceptance rates will increase over time as more users take advantage of this new technology.
But despite those expectations, taproot's adoption has been low since its ATH. The rate has since dropped to only 1.832% at the time of writing, with taproot utilization dropping even further to 0.775%.
That drop underscores the reality that real progress toward taproot uptake may require much more effort. At the core of that is a holistic emphasis on re-educating BTC users and increasing their awareness of its potential benefits.

Elizabeth Kerr
Elizabeth is a financial content specialist from Manchester. Her specialities include cryptocurrency, data analysis and financial regulation.