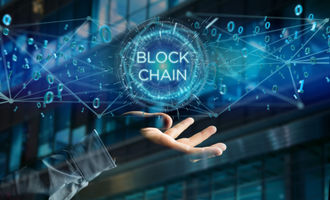 DEX Volume Plummets by 58% Year-Over-Year as Federal Reserve Hikes Rates

Elizabeth Kerr
Last updated 8th Feb 2023
DEX volume declines by 58% YoY as the Federal Reserve hikes rates.
Investors are opting to invest in traditional assets such as bonds.
The decline provides an opportunity for DEX to re-invent.
The DEX market has been a crucial player in the cryptocurrency industry. It allows investors to trade digital assets in a peer-to-peer model. Yet, a recent analysis by BanklessTimes.com shows a sharp decline in DEX volume, with a 58% decrease YoY. The drop is due to the Federal Reserve's continuous interest rate hike.
Jonathan Merry, CEO of BanklessTimes, spoke on the data:
The drop in DEX's volume is temporary, as investors move toward traditional assets such as bonds due to the Federal Reserve's interest rate hike. The decline does provide opportunities for DEXs to reinvent themselves, revamp their services, and increase user trust.

BanklessTimes CEO, Jonathan Merry
The Federal Reserve's Impact on DEX Volume
The Federal Reserve's recent interest rate hike has directly impacted DEX's volume. As the cost of borrowing money increases, investors are opting for traditional investments, such as bonds and stocks, rather than investing in cryptocurrency. This leaves the crypto markets vulnerable to volatility.
The decline presents an opportunity for DEX to evolve and improve its services. Improved technology and increased public transparency could increase the appeal of DEX to investors. By providing liquidity to users, DEX can create a more efficient and reliable trading platform.
The Impact on Decentralized Exchanges
The decrease in DEX volume has far-reaching effects on the future of decentralized exchanges. Many DEX platforms rely on high trading volume to generate revenue. Therefore, the drop in volume means that these platforms need help to remain profitable. Furthermore, the reduction in volume may also lead to a decrease in liquidity, making it harder for investors to trade assets on DEXs. As interest rates continue to rise, the DEX market may adapt to remain competitive in the changing financial landscape.
In the Long Run, the Decline Might Not Be a Setback
The decline in DEX volume may be a setback for the DEX market. However, it presents an opportunity for the industry to evolve and improve. The shift towards more secure and transparent investment options will drive innovation and better practices within the DEX market.
With time, crypto investors will regain confidence in the security and stability of DEXs. This will lead to a resurgence in their popularity.
Ultimately, the decline in DEX volume is a stepping stone in its journey towards becoming a stronger and more secure industry.

Elizabeth Kerr
Elizabeth is a financial content specialist from Manchester. Her specialities include cryptocurrency, data analysis and financial regulation.