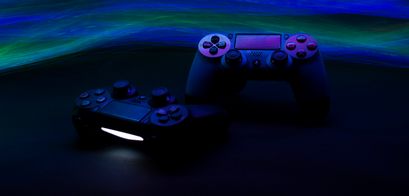 Digital Leisure Revenue Will Surge by 150% Between 2022 and 2030 to Reach the $5T mark

Elizabeth Kerr
Last updated 17th Feb 2023
The digital economy is transforming how we live and do business, providing endless convenience and unprecedented opportunities.
More people are turning to digital leisure activities like streaming videos or playing video games.
The global digital leisure market is set to experience a significant surge in revenue in the coming years. According to BanklessTimes.com, digital leisure revenue is expected to grow 14% per annum, from $2 trillion in 2022 to $5 trillion in 2030. This means the market will witness an impressive 150% growth within this period.
BanklessTimes CEO, Jonathan Merry commented on the data saying, "This is an incredible opportunity for innovative companies to capitalize on the shift in consumer spending towards digital leisure. We are expecting exciting innovations, new product launches, and greater competition in this space as market players look to capitalize on the immense potential of the global digital leisure industry."
Key Drivers of the Digital Leisure Revenue
This massive growth is largely driven by the increasing adoption of digital technology in the leisure and entertainment industry. Consumers are increasingly turning to digital platforms for entertainment, including video games, streaming services, and social media. This trend has been further accelerated by the COVID-19 pandemic, as people were forced to spend more time at home and turned to digital entertainment to pass the time.
Streaming services are another major contributor to the growth of the digital leisure market. Platforms like Netflix, Amazon Prime Video, and Disney+ have seen a surge in subscribers in recent years, and this trend is expected to continue. The growth of these platforms has been fueled by the increasing availability of high-speed internet, which allows consumers to stream high-quality video content without interruption.
Social media is also a significant contributor to the growth of the digital leisure market. Platforms like Facebook, Instagram, and TikTok have become a major source of entertainment for many people, particularly younger generations. These platforms have also become important channels for advertising and marketing as companies seek to reach consumers where they spend their time.
Challenges of the Digital Leisure Market
The growth of the digital leisure market is not without its challenges. One of the key concerns is the impact of excessive screen time on people's health, particularly children. There are also concerns about the effect of digital entertainment on social interactions and mental health.
Despite these concerns, the growth of the digital leisure market is likely to continue in the coming years. As more and more people turn to digital platforms for entertainment, companies in the leisure and entertainment industry will need to adapt to these changing consumer preferences. This may involve investing in new technologies, developing new types of content, or rethinking business models to suit the digital age better.

Elizabeth Kerr
Elizabeth is a financial content specialist from Manchester. Her specialities include cryptocurrency, data analysis and financial regulation.