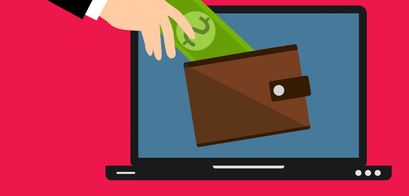 Digital Wallets Could Potentially Save Businesses Over $50 Billion in Operating Costs

Elizabeth Kerr
Last updated 2nd Mar 2023
Digital wallets allow users to make purchases without cash or physical credit cards.
Digital wallets are becoming more popular due to rising e-commerce sales.
They save businesses operating costs by reducing chargebacks.
Businesses turn to digital wallets to make payments as the world becomes increasingly digital. Digital wallets are mobile apps that allow users to store payment information and make purchases without needing cash or physical credit cards. Digital wallets are popular with consumers, with 42% promising to try them out. However, they are also gaining traction in the business world. BanklessTimes.com holds that digital wallets could save businesses over $50 billion in operating costs.
Jonathan Merry, the CEO of BanklessTimes, remarked on the subject:
Digital wallets are a critical tool for businesses. Most companies looking to improve their payment systems are adopting them. By offering a secure and convenient way to process transactions, digital wallets save businesses time and money. As the world becomes more digital, digital wallets will continue to play a crucial role in shaping the future of commerce.

BanklessTimes CEO, Jonathan Merry
How Digital Wallets Can Save Businesses Money
The top motivation for 62% of digital wallet adoptions is convenience. Online transactions are fast. Consumers may pay quickly because payment credentials are safely saved on their devices. Besides, 57% of businesses adopt digital wallets since they are simple.
With digital wallets, the transaction fees are often lower. This is because digital wallets use tokenization technology. As a result, transactions are more secure and less susceptible to fraud. Digital wallets also save businesses money by reducing the need for physical payment terminals.
With traditional payment methods, companies must invest in extensive payment processes. Yet, with a simple smartphone app, one can use digital wallets. Therefore, there is no need for costly equipment.
The Future of Digital Wallets in Business
As digital wallets become more popular, businesses will likely adopt them as a payment method. This is especially true as COVID-19 accelerated the shift toward contactless payment methods. Mobile wallet transactions stand at $7.2 million and might reach $9.4 million in 2025.
Besides saving money, digital wallets offer increased security and faster transactions. As these benefits grow, digital wallets will likely become the preferred payment method for all businesses.
Digital wallets can save businesses billions of dollars in operating costs. Moreover, they offer a more convenient and secure payment experience for customers. As more enterprises adopt digital wallets, the savings and benefits will grow even further.

Elizabeth Kerr
Elizabeth is a financial content specialist from Manchester. Her specialities include cryptocurrency, data analysis and financial regulation.