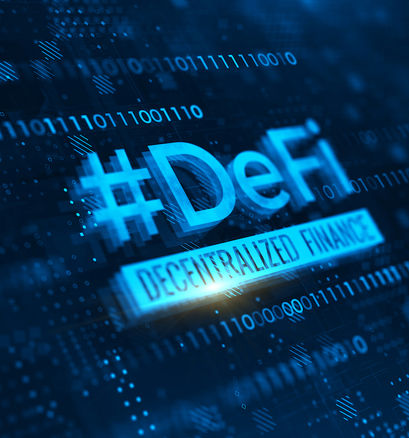 DeFi Sector's Total Value Locked (TVL) Has Plummeted by 64% YoY in 2023

Elizabeth Kerr
Last updated 16th Mar 2023
Despite a recent surge in interest and investment, the DeFi sector still faces an uphill battle.
The Total Value Locked (TVL) in DeFi protocols has decreased significantly.
Since 2017, DeFi has been making moves and leaving its mark in the evolving world of Web 3. However, activity in the space is fizzling out as investors take out their money from staking pools.
Research conducted by BanklessTimes.com shows that the total value locked in DeFi platforms fell by more than 80 bn in March 2023 year-on-year. The value currently stands at $48.64 bn, down from 2022's $134.21 bn.
The site's CEO, Jonathan Merry, remarked:
Although 2022 was a tough year, we cannot deny that Decentralized finance has been one of the most significant driving factors in the space. I believe DeFi will make a comeback, and just like many other sectors, it is yet to recover from 2022's bloodbath.

BanklessTimes CEO, Jonathan Merry
The DeFi sector was one of the biggest losers in 2022, with over $3.64 bn lost to security hacks during the year.
TVL Metric Could be a Misleading Representation
DeFi analysts agree that TVL could be an inappropriate metric to use when looking at the DeFi markets and with good measure.
The total value locked is calculated by multiplying the amount of DeFi tokens by their current prices. The crypto industry's volatility translates to drastic price changes within a short time. Therefore, it's probable that you'd find a scenario where the TVL rises, despite a constant amount of tokens, thanks to increasing prices.
The adjusted TVL is, in this case, considered a better metric of the DeFi market's current state. This metric is simply the TVL adjusted for inflation to factor out the price effect. The research report by BanklessTimes also showed the adjusted TVL is $92.72 bn. This marks a $49 bn drop YoY from March 2022's $141.76 bn.
Still, it's clear how much of an impact 2022 had on the DeFi sector, seeing as the adjusted TVl was almost $100bn away from an ATH of $181 bn in 2021.
Will DeFi Make a Comeback in 2023?
The DeFi sector took crypto by storm in 2017, as everyone hopped on the latest fintech trend. Five years later, much of the hype has died down, although numerous projects are still building in stealth mode.
According to Merry, the plummeting numbers should not cause alarm for Defi enthusiasts. The sector is here to stay, and we can expect some major movements this year.
Agreeably, DeFi is an innovative technology already breaking down the barriers the traditional financial system erects. However, if we expect it to bring down the centralized economic systems completely, there's so much more to be done.
Still, blockchain security experts caution that we should expect more DeFi attacks this year. Developers, therefore, need to amp up their security measures for DeFi, to stay ahead of hackers, who are getting smarter by the day.

Elizabeth Kerr
Elizabeth is a financial content specialist from Manchester. Her specialities include cryptocurrency, data analysis and financial regulation.