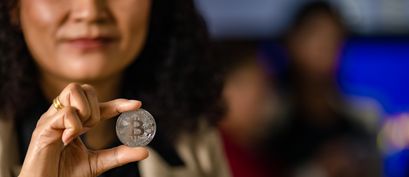 Rejuve.ai price prediction: Is the New RJV Token a Good Buy?

Crispus Nyaga
Last updated 17th Mar 2023
SingularityNET spin-off, Rejuve.ai, launched its new token this week.
RJV initially jumped by double-digits and then slumped.
SingularityNET has been one of the best-performing cryptocurrencies in the past few days. AGIX price has risen in the past two days and is hovering near its highest level this year. This price action is likely because of Rejuve.ai, one of the fastest parts the ecosystem.
As I wrote on Thursday, SingularityNET is one of the fastest-growing players in the artificial intelligence (AI) industry. The developers have created a platform where other creators can build and scale their AI applications.
Rejuve.ai is one of the top dapps in its ecosystem. It describes itself as the world's first decentralized AI longevity network. It uses technologies like blockchain, artificial intelligence, and longevity research to build solutions that increase people's lifespans.
Rejuve, which is a spin-off of SingularityNET, launched its first app, Longevity, recently and is now in the beta mode. The app makes it easy for people to track their longevity while earning the RJV token at the same time. The token has other roles in the ecosystem. For example, holders can buy supplements and medical tests. Later on, the developers hope to introduce NFTs in the ecosystem as well as other features.
Rejuve.ai launched the RJV token this week following a community round that lasted just 72 seconds. In it, the developers raised $9000 from more than 1,000 users. In a note, the developers said:
"There will be more opportunities to be part of the RJV token holding community in the future, through our longevity app, future pools, and of course the upcoming airdrop for AGIX Holders."
Is Rejuve (RJV) a good investment?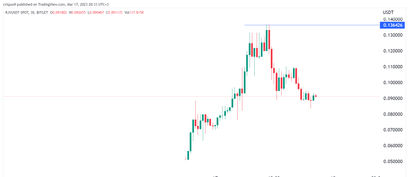 The RJV token is still new and extremely illiquid for now. Also, many exchanges have not added it in their ecosystem. Data by CoinMarketCap shows that Rejuve has a market cap of over $8 million and a fully diluted cap of more than $91 million. A closer look shows that only a handful of exchanges have listed the coin.
Most of the trading is happening in PancakeSwap, Gate.io, Bitget, and MEXC. Still, because of the success of SingularityNET, my crystal ball tells me that the token will do well over time.
Rejuve.ai price initially jumped to a high of $0.13 on Friday and then quickly erased most of those gains. This price action is understandable considering that many insiders likely started selling the token after lunch. In the long-term, I think RJV price will do well because of hype.

Crispus Nyaga
Crispus is a financial analyst with over 9 years in the industry. He covers cryptocurrencies, forex, equities, and commodities for some of the leading brands. He is also a passionate trader who operates his family account. Crispus lives in Nairobi with his wife and son.