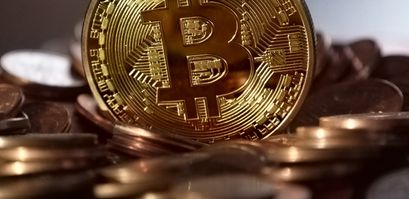 Crypto-linked Stocks Fall In Hong Kong, Bitcoin Begins To Steady

Ruby Layram
Last updated 5th Aug 2022
This morning (Sept 27) crypto-linked stocks experienced a huge crash after Chinese authorities announced that they would be intensifying their crackdown on the cryptocurrency industry. Amid this crash, major cryptocurrencies began to recover, including Bitcoin. 
Shares of Huobi Tech (1611.HK), a crypto asset manager and trading firm and one of the world's largest exchanges, fell by more than 30% aftermarket opening. The tech firm is an affiliate of Huobi Global, which stated, on Sunday, that it would stop taking new mainland customers and that it would close all existing accounts belonging to mainland-China based clients by the end of 2021. This decision has been made by the firm to comply with local regulations. 
On Friday (Sept 24), China's regulators intensified the country's crackdown on cryptocurrency. In an announcement on The People's Bank of China website, the regulators banned cryptocurrency transactions and mining and announced that overseas exchanges are banned from providing their services to mainland-China investors via the internet. The regulators also stated that any mainland-China based employees of overseas crypto exchanges would be investigated. 
Another stock that suffered in response to the announcement was OKG Technology Holdings Ltd (1499.HK), a fintech and construction company owned by Xu Mingxing (the founder of crypto exchange OK Coin). The firm's stock value fell by more than 20%. 
Despite the fall in stock market prices, many major cryptocurrencies made a steady recovery on Monday and seemed to rebound from the selling that was driven by the Chinese crackdown. On Monday morning, buy-the-dip speculators made their move. 
Bitcoin increased by 2.4% to $42,500 after dropping below $41,000 amidst Friday's announcement. Ether has also made a recovery of 3%, rising to $3,163 and has managed to recoup Friday's losses. 
While it does seem that major currencies are finding their feet once again, China's crackdown on cryptocurrency could cause a major shift in both the crypto mining and crypto trading scene. It is Chinese miners who make up a large majority of the generation of various units, such as Bitcoin. A report published by Cambridge University in April suggested that Chinese crypto miners make up 45 per cent of overall Bitcoin mining. 
With such a huge portion of the crypto mining industry being affected by China's crackdown, it may take some time until the effects of Friday's announcement are no longer felt. 

Ruby Layram
Ruby is a writer for Bankless Times, covering the latest news on the cryptocurrency market and blockchain industry. Ruby has been a professional personal finance and investment writer for 2 years and is currently building her own portfolio of altcoins. She is currently studying Psychology at the University of Winchester, specialising in Statistical analysis.