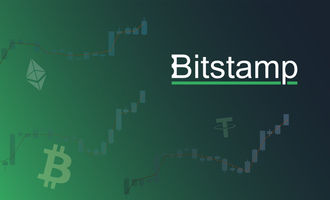 Bitstamp and ZEBEDEE tie to connect the crypto market with BTC gaming

Jinia Shawdagor
Last updated 12th Apr 2022
Bitstamp, one of the oldest crypto exchanges, has teamed up with ZEBEDEE, a renowned Bitcoin (BTC) gaming infrastructure provider, to create a bridge between the crypto market and crypto gaming. A press release disclosed this news earlier today, noting this joint venture will let Bitstamp users and ZEBEDEE gamers transfer BTC to the virtual gaming world effortlessly.
According to the news release, the bridge is the first of its kind, seeing as it will let gamers transfer BTC from Bitstamp to ZEBEDEE directly. To commemorate this launch, Bitstamp is distributing 1 BTC to players of ZEBEDEE-powered games. Reportedly, Bitstamp will distribute the 1 BTC in the form of in-game rewards. These rewards will be available to anyone that plays any ZEBEDEE-powered game on desktop or mobile.
Additionally, the exchange is offering a BTC bonus worth $5 (£3.66) to customers that sign up for its services through ZEBEDEE. This bonus will be available to new Bitstamp customers or inactive users that have decided to return to the exchange via the ZEBEDEE wallet.
Bitstamp's CEO, Julian Sawyer, pointed out that ZEBEDEE is transforming the creation of economies in virtual worlds. He added that this partnership opens a gateway for creating real economic value, adding that the virtual economy would soon outgrow the real-world economy. By partnering with ZEBEDEE, Sawyer believes Bitstamp supports users by offering them the perks of an interoperable platform.
1
Minimum Deposit
$200
Exclusive Promotion
More than 3,000 assets, including currencies, stocks, cryptocurrencies, ETFs, indices and commodities
Buy crypto, or trade cryptocurrencies via CFDs
This ad promotes virtual cryptocurrency investing within the EU (by eToro Europe Ltd. and eToro UK Ltd.) & USA (by eToro USA LLC); which is highly volatile, unregulated in most EU countries, no EU protections & not supervised by the EU regulatory framework. Investments are subject to market risk, including the loss of principal.
An avenue for more crypto adoption
Commenting on this bullish development, Bitstamp's CTO, David Osojnik, said,
This is a true integration of gaming and BTC trading. With the ability to move Bitcoin between ZEBEDEE and Bitstamp easily at the push of a button, it's essentially like having a joint account for both platforms. The global gaming industry is worth over $170B per year – more than the entirety of the music and film industries combined.
He added that Bitstamp believes this integration will help foster the next wave of crypto adoption.
At the moment, ZEBEDEE boasts over 2 billion users across the globe, and this player base is set to continue expanding as the company strives to create a BTC-powered system that is global and inclusive. The ZEBEDEE platform is based on the Bitcoin Lightning Network, which enables instant BTC payments.
Per ZEBEDEE's CEO, Simon Cowell, the firm is more of a FinTech for the gaming industry than a crypto company. Cowell added that ZEBEDEE chose Bitcoin as the basis of its technology stack because it is the best network and form of money for the task.
He added that ZEBEDEE has unlocked the next frontier for game economies by making it possible to instantly transfer in-game earnings into real-world value. According to him, the ZEBEDEE platform will enable payments as small as a fraction of a cent.
Jinia Shawdagor
Jinia is a fintech writer based in Sweden. With years of experience, she has written about cryptocurrency and blockchain for renowned publications such as Cointelegraph, Bitcoinist, Invezz, etc. She loves gardening, traveling, and extracting joy and happiness from the little things in life.