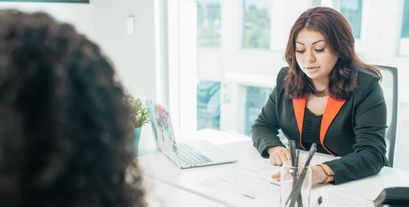 Professional Investors Turn Away From Advisors When Buying Crypto

Ruby Layram
Last updated 12th Apr 2022
A new survey, commissioned by the exchange-traded fund (ETF) sponsor WisdomTree, has found that almost a third of professional investors who received financial advice say that they plan to step away from their advisor for their crypto dealings. 
According to the research, many new investors have become aware of the role of digital assets as part of an investment portfolio. As a result of the increased awareness, investors say that they intend to add crypto to their portfolios, even if this means going against the advice of their advisors. 
Over 8 out of 10 professional advisors said that they have spoken to their clients about investing in crypto. 41% of these advisors also said that they believe that crypto has a role to play as a diversifier in an investment portfolio. Currently, an appropriate allocation is deemed 1-2% by 34% of the advisors asked. 
WisdomTree's Head of Digital Assets in Europe, Jason Guthrie, commented on the survey results, warning investors about the differences that exist within the crypto space. 
1
Minimum Deposit
$200
Exclusive Promotion
More than 3,000 assets, including currencies, stocks, cryptocurrencies, ETFs, indices and commodities
Buy crypto, or trade cryptocurrencies via CFDs
This ad promotes virtual cryptocurrency investing within the EU (by eToro Europe Ltd. and eToro UK Ltd.) & USA (by eToro USA LLC); which is highly volatile, unregulated in most EU countries, no EU protections & not supervised by the EU regulatory framework. Investments are subject to market risk, including the loss of principal.
2
Minimum Deposit
$100
Exclusive Promotion
3
Minimum Deposit
$100
Exclusive Promotion
4
Minimum Deposit
$50
Exclusive Promotion
Trade and invest in over 25 cryptocurrencies
Extremely simple user interface
Over 68 million customers
5
Minimum Deposit
$50
Exclusive Promotion
First transaction fee free
He said, "Cryptocurrencies are a young asset and can be used for different roles in different portfolios. Categorizing all assets in the same way ignores the nuances and different use cases of coins."
Guthrie then added, "Mega cap coins like bitcoin and ether are very different to the wide range of altcoins available on the market."
The WisdomTree survey also revealed that investors are becoming more aggressive in their search for returns. Almost half of advisors surveyed said that their clients had looked for riskier investments since the global pandemic. 
This could perhaps be driven by rising inflation and low interest rates. 
The survey showed that those who do seek advice from an adviser regarding crypto will be advised to invest in various exchange-traded products (ETPs) that track crypto prices rather than the asset itself. 
Guthrie explained, "Investing through ETPs allows exposure to the underlying asset without the investor having to manage its public and private keys." According to Guthrie, this is the reason that most advisors prefer to recommend exchange-traded investment vehicles. 
The survey was conducted in June and July 2021 by research agency CoreData Research, and covered 600 professional investors across Europe.

Ruby Layram
Ruby is a writer for Bankless Times, covering the latest news on the cryptocurrency market and blockchain industry. Ruby has been a professional personal finance and investment writer for 2 years and is currently building her own portfolio of altcoins. She is currently studying Psychology at the University of Winchester, specialising in Statistical analysis.