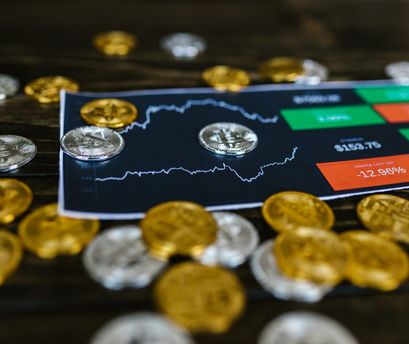 Fraudulent Announcement Causes Bitcoin Cash Spike

Ruby Layram
Last updated 5th Aug 2022
This morning, Bitcoin Cash saw a sudden price spike after the publication of a Fraudulent press release. The press release claimed that Kroger (U.S supermarket giant) would be accepting the cryptocurrency as payment this holiday season.
After the announcement, Bitcoin Cash rose 4.6% from $602.63 to $630.70 in less than 15 minutes. However, the spike was short-lived and the coin proceeded to fall below the price it had been prior to the announcement upon the realisation that it was fake. 
The announcement was published on the Newswire and also appeared on the Kroger website, It claimed that the grocery retailer would be accepting Bitcoin Cash for all in-store and online purchases from December 1st. 
1
Minimum Deposit
$10
Exclusive Promotion
More than 3,000 assets, including currencies, stocks, cryptocurrencies, ETFs, indices and commodities
Buy crypto, or trade cryptocurrencies via CFDs
This ad promotes virtual cryptocurrency investing within the EU (by eToro Europe Ltd. and eToro UK Ltd.) & USA (by eToro USA LLC); which is highly volatile, unregulated in most EU countries, no EU protections & not supervised by the EU regulatory framework. Investments are subject to market risk, including the loss of principal.
Later in the morning, a company spokesperson revealed that this announcement was fraudulent. The press release has now been moved from the company website. The spokesperson said, "This morning a press release was fraudulently issued claiming to be The Kroger Co. that falsely stated the organization will begin to accept bitcoin cash. This communication was fraudulent and is unfounded and should be disregarded."
The announcement is largely similar to a fraud that occurred back in September which stated that Walmart would accept Litecoin. Bitcoin Cash is the world's 21st largest cryptocurrency and was formed out of a hard fork on the Bitcoin network.
The coin has dipped since this morning's announcement. Many investors have caught onto the fake news and are now wary to invest in the coin. Details of how the announcement managed to get out have not yet been revealed. 
November has been a big month for fraud so far with the recent Squid Game pump and dump leaving investors with nothing. The crypto market is incredibly volatile and a surge of new users have made it easy for scammers to take advantage of less experienced players.

Ruby Layram
Ruby is a writer for Bankless Times, covering the latest news on the cryptocurrency market and blockchain industry. Ruby has been a professional personal finance and investment writer for 2 years and is currently building her own portfolio of altcoins. She is currently studying Psychology at the University of Winchester, specialising in Statistical analysis.