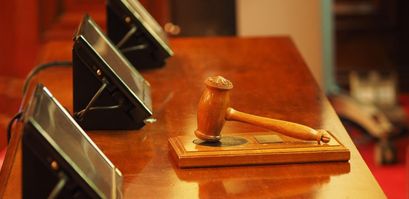 Word's leading auction houses chasing millions by selling NFTs

Walter Akolo
Last updated 5th Aug 2022
The famous James Christie auction house recently put up a $1 million offer on masterpieces of virtual apes to a cryptocurrency company.
Sotheby, another renowned auction house, is selling a copy of the source code for the web as an NFT (or non-fungible token) for approximately $5 million.
Who'd have imagined the world's leading auction houses could one day chase millions selling NFTs? Times have indeed changed.
Cassandra Hatton, global head of science and popular culture at Sotheby, said people are going crazy about NFTs. "Everybody wants to sell an NFT", adding her inbox is full of people interested in selling their non-fungible tokens.
This year, Sotheby has sold nearly $65 million worth of NFTs, while the Christie's auction house has sold more than $100 million of the new (and much-hyped) digital asset.
The wealthy among NFT buyers at popular auction houses
According to Art Market Research data, the sales figures from the renowned auction houses represent about 5.5% of the sales of their famous paintings.
This is a giant leap (into crypto) considering NFTs have only been in existence since last year — and are now almost popular as bitcoin and other cryptos.
Rich cryptocurrency investors and art specialists are among the many NFTs buyers involved in the selling of NFTs at major auction houses. In June, Sotheby made close to $17.1 million through an online NFT sale, with 70% of buyers being newcomers.
Kosta Kantchev, head of Nexo (a crypto lending platform), bought three NFTS of crude cartoon apes in October at London-based Christie's for nearly $1.3 million.
The set of cartoons — aptly named "Bored Ape Yacht Club" — were the first to be sold at the Europe-based Christie's, and highly regarded as the "biggest in-person auction" to ever happen since the Covid-19 pandemic.
1
Minimum Deposit
$10
Exclusive Promotion
More than 3,000 assets, including currencies, stocks, cryptocurrencies, ETFs, indices and commodities
Buy crypto, or trade cryptocurrencies via CFDs
This ad promotes virtual cryptocurrency investing within the EU (by eToro Europe Ltd. and eToro UK Ltd.) & USA (by eToro USA LLC); which is highly volatile, unregulated in most EU countries, no EU protections & not supervised by the EU regulatory framework. Investments are subject to market risk, including the loss of principal.
The NFT marketplace is rapidly growing
Kantchev, with other well-known investors, placed bids on some of the famous NFT masterpieces by Bridget Riley, Jean-Michel Basquiat, and David Hockney.
Antoni Trenchev, who runs Nexo with Kantchev, said buying the NFTs was a decision more informed by the knowledge that the crypto market is rapidly growing — and the rise of the "metaverse" fuels their decision even more.
Digital art makes for the greater part of the NFTs sales, which recently soared to $10 billion in the third quarter of this year alone (up from the last three months).
Will Nexo someday sell its financial products as NFTs? Trenchev said they're looking for ways on how more people can adopt NFTs. "We're working on exciting new financial tools for NFTs that will stimulate adoption of the asset class".
Nexo isn't the only company banking on the metaverse. Facebook is also in the race to create immersive virtual environments and experiences for its users.

Walter Akolo
Walter is a writer from Nairobi, Kenya. He covers the latest news on the cryptocurrency market and blockchain industry. Walter has a decade of experience as a writer.