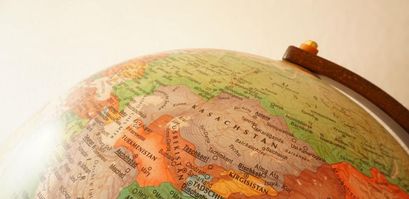 Kazakhstan struggling to meet energy needs of its booming crypto mining industry

Walter Akolo
Last updated 11th Aug 2022
Dirt-cheap power rates and an influx of cryptocurrency miners from neighboring China have bolstered the crypto mining industry in Kazakhstan. Now, the Central Asian nation is struggling to meet the energy needs of the booming industry.
According to Cambridge Center for Alternative Finance, the 19 million populated nation is slowly becoming the world's second biggest crypto mining location after the U.S.
The booming crypto industry in Kazakhstan is mostly foreign-owned and underground. And because of its massive appetite for energy, the government is now contemplating taxing and regulating the flourishing industry — and for a good reason.
Kazakhstan now forced to import power
The largest country in Central Asia is currently importing power and rationing domestic supplies just to meet the energy needs for crypto mining industry. 
Additionally, most of the local crypto mining companies are consuming energy from the ageing coal plants in the country.
The towns built around these coal plants— never mind the coal mines, too — are already hindrance to the countries efforts to decarbonize its economy.
Although the highly volatile digital currencies are a quick way to generate money, Kazakhstan's government fears the privately-owned cryptos such as Bitcoin could soon undermine the control of financial systems, triggering financial crimes and hurting other investors in the country.
1
Minimum Deposit
$10
Exclusive Promotion
More than 3,000 assets, including currencies, stocks, cryptocurrencies, ETFs, indices and commodities
Buy crypto, or trade cryptocurrencies via CFDs
This ad promotes virtual cryptocurrency investing within the EU (by eToro Europe Ltd. and eToro UK Ltd.) & USA (by eToro USA LLC); which is highly volatile, unregulated in most EU countries, no EU protections & not supervised by the EU regulatory framework. Investments are subject to market risk, including the loss of principal.
Last month, China imposed a ban on all crypto trading and mining activities.
Crypto mining, a process of creating Bitcoin and other crypto tokens through high-energy computing practices, poses a great threat to the ecosystem.
Kazakhstan to crack down on unregistered crypto miners
Any unregistered crypto mining companies — which might be consuming twice as much power as other registered miners — will be shut down by the government.
Murat Zhurebekov, Kazakhstan's deputy energy minister, said the directive to limit power to unregistered crypto mining companies will happen … "before the end of this year, because this issue cannot be delayed any longer".
The minister is yet to explain to authorities how they plan to locate these underground crypto miners mostly located in abandoned factories and basements. But credible sources indicate crypto miners can be detected by satellites through heat signatures.
According to the energy ministry, crypto miners (both registered and unregistered) are consuming close to 600 megawatts of power —and that's roughly 8% of Kazakhstan's total power generation capacity.
Because of the issued directive, most unregistered miners are now considering registering their activities. But they're worried of looming heavy taxes. In June, Kazakhstan passed tax code bill ordering a tax of $0.0023 for every kilowatt-hour.

Walter Akolo
Walter is a writer from Nairobi, Kenya. He covers the latest news on the cryptocurrency market and blockchain industry. Walter has a decade of experience as a writer.