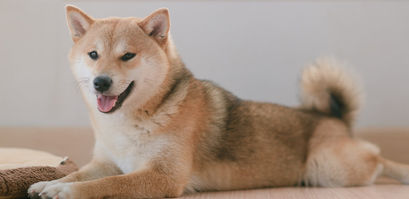 Shiba Inu takes central stage in candidate senator's campaign

Daniela Kirova
Last updated 24th Jun 2022
Will Shiba Inu and the second attempt prove the charm for North Carolinian Shannon Bray's political aspirations? In 2020, the U.S. Navy veteran made an unsuccessful bid for the Senate. Now, he has tailored his program to focus on cryptocurrencies, and the lovable Shiba Inu meme coin takes center stage.
A new kind of politician
Bray's positions are pro-immigration, anti-war, and increased focus on ransomware and other cyber security issues. Despite having decades of experience working for the government, he wants to curb its size.
While he does not claim to be an expert on the industry, he became an overnight celebrity as a Shiba Inu holder. His gains boosted a donation he's made towards struggling veterans. The candidate senator has known about Bitcoin for over a decade, but he didn't invest in it – or in any crypto – until the summer of 2021.
"I had just put $30,000 into Bitcoin and Ethereum. I wake up the next morning and I'm down below $5,000. Once I saw Bitcoin bounce back I knew that crypto needed to be part of our politics on the global stage. If China can't take it down, that's a beautiful story.
Bray is another representative of a new type of political candidate with a crypto focus. NYC Mayor-elect Eric Adams asked for his first three paychecks in Bitcoin in an attempt to draw attention to the industry in the city and challenge Miami's prominence in the sector.
An ever more powerful lobby
In recent months, the cryptocurrency industry has been accelerating its lobbying efforts, which reflects the vast fortunes investors are creating. These include some of the world's top VC firms and hedge funds. Devin Ryan, JMP Securities Director of Research, told Yahoo Finance:
It creates a cycle where well known, connected VCs and institutional investors add to the support of the industry, which to me serves as a counter balance to some of the critics, maybe even some in high positions.
The meteoric rise of SHIB
Earlier this year, Bray decided to buy Dogecoin and Shiba Inu in small amounts. On September 11, he upped the ante, buying $700 worth of Shiba Inu. The price rose between the middle of September and the end of October and his online following with it. The meme coin had gained more than 1000% in value by October 27.
If you want to invest in SHIB, you might be interested in automated cryptocurrency trading robots such as Bitcoin Profit, Bitcoin Revolution and Bitcoin Trader.
Daniela Kirova
Daniela is a writer at Bankless Times, covering the latest news on the cryptocurrency market and blockchain industry. She has over 15 years of experience as a writer, having ghostwritten for several online publications in the financial sector.