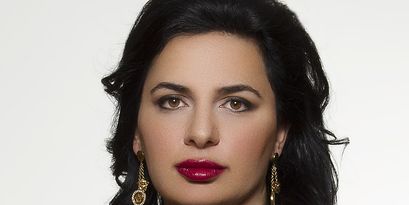 OneCoin alive and kicking in Bulgaria, govt assisted crypto pyramid scheme

Daniela Kirova
Last updated 30th Nov 2022
Dr. Jonathan Levy, a lawyer acting on behalf of investors and creditors victimized by the Ponzi scheme OneCoin, filed a petition with the ombudsman of Bulgaria. According to the petition, the Bulgarian government has failed to fulfill its obligations to his clients, the victims of the OneCoin pyramid scheme. The losses incurred have reached as much as 20 billion euros.
The biggest financial pyramid in history
Dr. Levy seeks an investigation of misfeasance committed by the Bulgarian government because OneCoin, one of the biggest and most successful pyramids in history, and its principals continue to operate from Bulgaria. 
Allegedly, the government has done nothing to seize assets from OneCoin. These include bank account balances, real estate, and 230,000 Bitcoins worth over 12 billion euros. The mastermind of OneCoin, Ruja Ignatova, is a fugitive. The US declared it a criminal enterprise. Despite that, OneCoin held a recruiting event in Bulgaria this year. 
OneCoin is still on the market
OneCoin is still on the market and trading. Dr. Levy said:
Ironically, OneCoin once billed itself as the "Bitcoin killer" but its chance acquisition of Bitcoins makes it possible for investors to recoup their losses, if only Bulgaria would get serious round up the criminals in their territory.
According to the petition, OneCoin is connected to terrorism and violent organized crime. Victims have been threatened with violence for speaking out.
The missing crypto queen
The creator of OneCoin, Ruja Ignatova, was the subject of the 2019 BBC podcast series The Missing Cryptoqueen. She has been a fugitive since 2017. She was charged in absentia by U.S. authorities for wire fraud, securities fraud and money laundering in 2019.
Ruja was born in Sofia, Bulgaria. She immigrated to Germany with her family when she was ten years old and they lived in the state of Baden-Württemberg. She graduated from the University of Constance with a PhD in European private law in 2005.
Criminal activities
After Ruja and her father Plamen Ignatov acquired a company illegally, she was convicted of fraud in Germany in 2012. Shortly after the acquisition, the company declared bankruptcy in dubious circumstances. Ruja was handed down a suspended sentence of 14 months' imprisonment.
The following year, she became involved in BigCoin, a multilevel marketing scam. She founded the crypto scam OneCoin in 2014. Her brother Konstantin Ignatov pleaded guilty to fraud and money laundering in connection with the financial pyramid in 2019.  
Daniela Kirova
Daniela is a writer at Bankless Times, covering the latest news on the cryptocurrency market and blockchain industry. She has over 15 years of experience as a writer, having ghostwritten for several online publications in the financial sector.