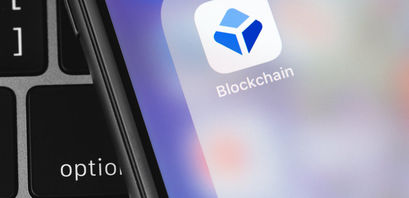 Blockchain.com announces the launch of an NFT marketplace

Jinia Shawdagor
Last updated 5th Aug 2022
Blockchain.com, a renowned crypto wallet and crypto exchange, is looking to join the NFT space by launching a marketplace. The company unveiled this news through a blog post on December 2, noting that it has already rolled out a waitlist for the marketplace. Users that join the waitlist will be able to purchase, sell, and store NFTs in their Blockchain.com wallets.
According to the blog post, this move is part of Blockchain.com's goal to simplify access to the new, exciting NFT market. The company believes it can create an intuitive platform for the digital collectibles space just like it did for crypto, and enabled tens of millions of people to buy, sell, swap, store, and earn crypto seamlessly.
Blockchain.com compared the current NFT market to the crypto space in its early stages, saying,
The growth and excitement in the NFT space is undeniable, but we see many of the same challenges to adoption that crypto faced in its earlier days. Specifically, accessing the NFT market is far too complex and unintuitive.
Through the beta version of its NFT marketplace, Blockchain.com claims users will be able to browse, buy, sell, and store NFTs securely without leaving its wallet.
1
Minimum Deposit
$10
Exclusive Promotion
More than 3,000 assets, including currencies, stocks, cryptocurrencies, ETFs, indices and commodities
Buy crypto, or trade cryptocurrencies via CFDs
This ad promotes virtual cryptocurrency investing within the EU (by eToro Europe Ltd. and eToro UK Ltd.) & USA (by eToro USA LLC); which is highly volatile, unregulated in most EU countries, no EU protections & not supervised by the EU regulatory framework. Investments are subject to market risk, including the loss of principal.
Crypto exchanges turn to NFTs as a new revenue stream
Blockchain.com's decision to launch an NFT marketplace comes after similar announcements from Coinbase, FTX, Binance, and Gemini. However, Gemini's case is different because the exchange purchased Nifty Gateway in 2019.
While Nifty Gateway entered this space before the NFT boom, its trading volume and mintings have plunged over the past few months due to a preference change among NFT collectors. The rise of other platforms like OpenSea, Rarible, and SuperRare has also made climbing to the top a mighty challenge for Nifty Gateway.
With Coinbase and FTX gearing up to launch their marketplaces before the end of the year, competition is set to intensify. However, Blockchain.com might have a fighting chance. The company went live in 2011 as a block explorer and was among the first to launch a Bitcoin (BTC) wallet.
At the moment, Blockchain.com boasts over 80 million wallets. While all wallets may not have funds in them, this number almost quadruples' Metamask's 21 million wallets. If Blockchain.com can persuade a fraction of its wallet holders to embrace its NFT marketplace, it might just survive the stiff competition in the burgeoning collectibles space.
Jinia Shawdagor
Jinia is a fintech writer based in Sweden. With years of experience, she has written about cryptocurrency and blockchain for renowned publications such as Cointelegraph, Bitcoinist, Invezz, etc. She loves gardening, traveling, and extracting joy and happiness from the little things in life.