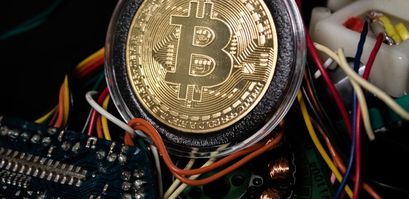 Argo and Celsius reach agreement on US court lawsuit

Daniela Kirova
Last updated 5th Aug 2022
Argo Blockchain, the only publicly listed crypto mining company in the UK, reached an agreement to settle a pending lawsuit in a New Jersey federal court with Celsius Network, CoinDesk reported. The following information was published on the official site of the LSE:  
Argo Blockchain plc, a global leader in cryptocurrency mining, announces that they have reached an amicable resolution with Celsius, of their respective claims in the litigation pending in New Jersey federal court. Pursuant to the resolution: (i) the parties entered into an amendment terminating their November 2, 2020 lease agreement, whereby Argo paid Celsius US $6,320,947.64 in satisfaction of its remaining financial obligations to Celsius and Celsius conveyed title to Argo for the Bitmain S19 Antminer S19 Pro mining machines covered by the lease and (ii) Argo agreed to terminate its mining services arrangement with Celsius in return for a payment from Celsius to Argo in the form of Bitcoin.  The remaining terms of the resolution were not disclosed.
The amount of $6.3 million will be used to cover any remaining obligations under a leasing agreement entered into in November 2020. In exchange, Celsius will take ownership of some Bitmain S19 Antminer S19 Pro mining machines, as noted above.
Timeline
In February this year, the UK mining company announced it had installed 4,500 mining machines from Celsius Network. This was the final delivery of Antminers under Celsius and Argo's lease agreement. In March, Argo purchased land for a data facility in Texas. Since then, it has been buying equipment for it.
Mining capacity grew end-November
At the end of last month, the company's mining capacity increased by 310 petahashes per second to 1.605 exahashes per second. Petahash and exahash are measures of computing power.
Their shares were just under 2% higher in London at the time of writing. In September, the company started trading on Nasdaq Global. When making this announcement, Argo offered 7.5 million ADSs, each representing 10 shares of their common stock.
Argo's revenue gained 15% month on month
Argo Blockchain's revenue from Bitcoin reached £8.29 million in November, up 15% from October, following a capacity increase. Argo mined 167 Bitcoins in October and 185 in November. On Tuesday, the company announced its total production for 2021 was 1,831.
Rising profits
Month on month, Argo Blockchain's mining profit reached £7.13 million, also an increase of about 15%. The prospects for the future are also very good for the miner.
Daniela Kirova
Daniela is a writer at Bankless Times, covering the latest news on the cryptocurrency market and blockchain industry. She has over 15 years of experience as a writer, having ghostwritten for several online publications in the financial sector.