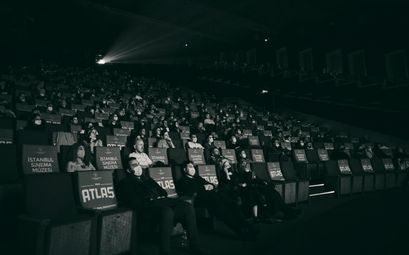 Toss out the "offensively meritless" NFT lawsuit, Tarantino tells Miramax

Walter Akolo
Last updated 31st Jan 2023
In early November, Miramax (an entertainment company) sued Quentin Tarantino (iconic film director) over his announced intention to auction a series of NFTs (or non-fungible tokens) based on his 1994 "Pulp Fiction" film.
The lawsuit — which the now Bill Block-run Miramax filed in a Los Angeles federal court — alleged that the NFTs sale would violate the copyrights it holds to Tarantino's film.
In a 22-page lawsuit, Miramax's attorneys stated that "[If] left unchecked, Tarantino's conduct could mislead others into believing Miramax is involved [with NFTs]."
The suit continued:
"And it could also mislead others into believing they have the right to pursue similar deals or offerings, when in fact Miramax holds the rights needed to develop, market, and sell NFTs relating to its deep film library."
NFTs are unique digital artworks attached to a specific owner through cryptocurrency technology. But unlike Bitcoin (or other digital currencies), NFTs can't be traded for each other since they're unique representations of real-world assets.
1
Minimum Deposit
$50
Exclusive Promotion
More than 3,000 assets, including currencies, stocks, cryptocurrencies, ETFs, indices and commodities
Buy crypto, or trade cryptocurrencies via CFDs
This ad promotes virtual cryptocurrency investing within the EU (by eToro Europe Ltd. and eToro UK Ltd.) & USA (by eToro USA LLC); which is highly volatile, unregulated in most EU countries, no EU protections & not supervised by the EU regulatory framework. Investments are subject to market risk, including the loss of principal.
Tarantino has rights to screenplay publication, attorney says
The same day Miramax filed the suit in a jury trial, Bryan Freedman (Tarantino's attorney) said that the suit was "ham-fisted" and that "Miramax was [simply] "wrong".
Yesterday's reaction was no different. It was laden with even more verbal displays.
In yesterday's 19-page answer to Miramax, Freedman exclaimed that the entertainment company is aware that the director has [partial] rights to screenplay publication.
"As Miramax knows well, Tarantino has every right to publish portions of his original handwritten screenplay for Pulp Fiction, a personal creative treasure that he has kept private for decades."
Miramax out to "mislead the Court"
In a bid to clearly punctuate the deal that Miramax struck with Tarantino (back in the day when Weinstein brothers helmed the company), Freedman stated that Miramax missed the forest from the trees.
"Tarantino's contracts clearly and unambiguously grant him the opportunity to do so. Those rights were carefully identified, bargained for, and memorialized — and Miramax in its prior incarnation freely agreed."
Freedman continued:
"But now, the new Miramax implausibly attempts to use the concept of NFTs to confuse the public, and mislead this Court to deny artists such as Tarantino their hard-earned and long-standing rights."
The attorney reminded Miramax that the lawsuit won't prevent his client from "exercising his contractual rights", adding that the "ill-conceived lawsuit" will not see the light of day because the film's contracts are clear and well-defined.
The hearing dates of the case are yet to be set. The matter is now in the hands of District Judge Fernando Olguin.

Walter Akolo
Walter is a writer from Nairobi, Kenya. He covers the latest news on the cryptocurrency market and blockchain industry. Walter has a decade of experience as a writer.