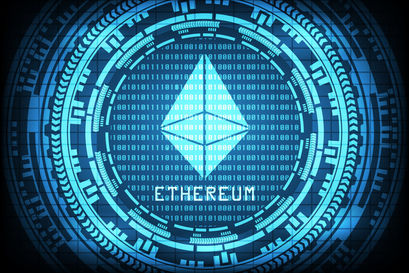 Altcoins Struggle To Beat Ethereum As Investor Interest Grows

Ruby Layram
Last updated 30th Nov 2022
As the Federal Reserve seems in the position to take a tougher stance on the monetary policy, amid the recent surge in inflation cryptocurrency investors seem to be rethinking how they're allocating their money in the sector.
In most scenarios, you would expect this to be good news for Ethereum's native token Ether and it's layer 1 alternatives. Ether and its alternative altcoins represent bets on sophisticated platforms for building smart contracts, non-fungible tokens (NFTs), decentralized finance (DeFi) applications and other tech magic.
According to Mike Novogratz, CEO of Galaxy Investment Partners, "That's why you're seeing ethereum really outperform bitcoin." The comment was made on CNBC's "Squawk Box" on Wednesday. "If you look at the ethereum price, ethereum still trades as bullish as can be. People see ethereum as a technology bet and bitcoin as a debasement of fiat currency bet."
It is thought that investors who were bullish on blockchain technology may be looking to buy more assets beyond bitcoin.
1
Minimum Deposit
$10
Exclusive Promotion
More than 3,000 assets, including currencies, stocks, cryptocurrencies, ETFs, indices and commodities
Buy crypto, or trade cryptocurrencies via CFDs
This ad promotes virtual cryptocurrency investing within the EU (by eToro Europe Ltd. and eToro UK Ltd.) & USA (by eToro USA LLC); which is highly volatile, unregulated in most EU countries, no EU protections & not supervised by the EU regulatory framework. Investments are subject to market risk, including the loss of principal.
The most popular Bitcoin alternative is Ether however, with Ethereum transaction costs getting significantly expensive with the boom in NFTs, it would be no surprise if investors start searching for other networks that won't cost an arm and a leg for every transaction.
For those investors who are seeking an alternative to the network, they are finding excellent returns on an absolute basis when it comes to some of the layer 1 tokens. Layer 1 platforms are those that are independent blockchains. On the other hand, layer 2 networks are built on top of one of the layer 1 blockchains.
In her recent November Market Review, Noelle Acheson, head of markets insights at crypto market maker Genesis Trading, wrote "Intensifying development work, significant funding and growing use are behind a market rotation out of BTC and to a lesser extent ETH, into the tokens of platforms such as Solana, Avalanche and others."
Year to date, the native tokens for Avalanche, Cardano, and Solana have shot significantly high. Meanwhile, the tokens powering Algorand, Cosmos and Polkadot are down since the start of 2021 when pricing those currencies in ether.
If you want to invest in Ethereum, you might be interested in automated cryptocurrency trading robots such as Bitcoin Profit, Bitcoin Revolution and Bitcoin Trader.

Ruby Layram
Ruby is a writer for Bankless Times, covering the latest news on the cryptocurrency market and blockchain industry. Ruby has been a professional personal finance and investment writer for 2 years and is currently building her own portfolio of altcoins. She is currently studying Psychology at the University of Winchester, specialising in Statistical analysis.