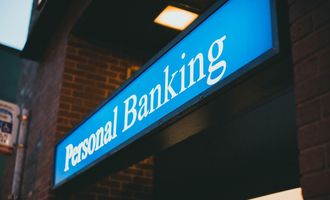 Bitcoin's carbon footprint remains a key issue for crypto users: Deutsche Bank

Walter Akolo
Last updated 12th Apr 2022
The crypto sector is showing substantial adoption — from $70 billion three years ago to an overall market cap of about $3 trillion today. 
This adoption of bitcoin, ethereum, and altcoins, however, is doing more harm than good to the climate. And for that, Deutsche Bank is worried bitcoin's carbon footprint will remain to be a key issue for crypto users. 
Bitcoin's environmental impact
Bitcoin mining has gotten some harsh comments from analysts, regulators, etc., because of its impact on the climate. 
Deutsche Bank, a leading global financial institution, researched the crypto industry's sustainability issues. A senior economist and macro strategist at Deutsche Bank, Marion Laboure, said, "Mining just one bitcoin consumes a larger carbon footprint than nearly 2 billion Visa transactions."
The world is experiencing climate change primarily caused by human activities, and leading organizations, activists, and top countries are now addressing the issue. 
Private sector companies have pledged to become carbon neutral, whereas nearly 196 companies in the public sector signed up to the Paris agreement at COP 21 in Paris, three years ago. The goal of the agreement is to limit rising global temperatures to well below 2 degrees Celsius. 
Recently, Landsvirkjun, Iceland's state-owned energy provider, cut electricity supply to its energy-intensive customers including aluminum smelters, fish meal factories, and cryptocurrency miners.
Despite Landsvirkjun's remarkable effort to mine bitcoin on 100% renewable energy, their latest announcement portrays how bitcoin mining is a real power guzzler. 
In a statement, the company also announced that it wasn't taking new customers for energy purchases for cryptocurrency mining.
1
Minimum Deposit
$200
Exclusive Promotion
More than 3,000 assets, including currencies, stocks, cryptocurrencies, ETFs, indices and commodities
Buy crypto, or trade cryptocurrencies via CFDs
This ad promotes virtual cryptocurrency investing within the EU (by eToro Europe Ltd. and eToro UK Ltd.) & USA (by eToro USA LLC); which is highly volatile, unregulated in most EU countries, no EU protections & not supervised by the EU regulatory framework. Investments are subject to market risk, including the loss of principal.
Bitcoin's financial impact
One of the merits of bitcoin, the most well-known, most traded, and largest cryptocurrency by market capitalization, is remarkable resilience.
The price of one bitcoin in April of 2011 was a meager $1. This year it touched an all-time high of $68k before dropping again to below $46k. It's now going at $48k. Though attractive to high-risk investors, it's extremely difficult to predict.
Cryptocurrencies are decentralized. This means no centralized authority like a bank or government can regulate them. Although this has intrigued more people to invest in cryptocurrencies, anonymity in transactions is perceived as a breeding ground for criminal activities, such as cyber crime and drug trafficking.

Walter Akolo
Walter is a writer from Nairobi, Kenya. He covers the latest news on the cryptocurrency market and blockchain industry. Walter has a decade of experience as a writer.