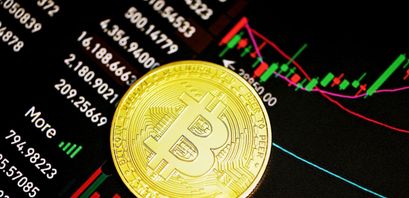 Binance partners with Indonesian telecom operator to launch crypto exchange

Walter Akolo
Last updated 29th Jun 2022
Binance, the world's largest crypto exchange by trading volume, is set to launch a crypto exchange in Indonesia.
The new crypto exchange will be launched through a joint venture with Indonesia's largest telecom.
Investment seeks to increase blockchain adoption in Indonesia
Binance's latest investment is a partnership with a consortium led by MDI Ventures, an over $830 million multi-stage Venture Capital arm of Telkom Indonesia.
MDI Ventures has a global portfolio across several industries and has managed multiple funds since 2016. The firm contributes to all stages of investment to ensure all good opportunities are seized as early as possible. 
Binance's platform features a range of cryptocurrencies such as bitcoin, ethereum, dogecoin, and its own Binance coin. Its expertise in asset management will assist with the nurturing of the new crypto exchange.
In the partnership, Binance seeks to increase blockchain adoption throughout Indonesia, a country with a population of 240 million people. 
This latest investment isn't the first for Binance in Indonesia. In 2020, the crypto exchange announced an investment in Tokocrypto, the first regulated cryptocurrency exchange in Indonesia.
In a statement, the Chief Executive Officer of Tokocrypto, Pang Xue Khai said, "This investment in Tokocrypto serves to validate Indonesia's promising blockchain ecosystem, showcasing the confidence from a leading global player.
The investment from Binance will help establish Tokocrypto's leading services in the Indonesian market and accelerate our vision in bringing an open financial ecosystem through blockchain technology."
1
Minimum Deposit
$200
Exclusive Promotion
More than 3,000 assets, including currencies, stocks, cryptocurrencies, ETFs, indices and commodities
Buy crypto, or trade cryptocurrencies via CFDs
This ad promotes virtual cryptocurrency investing within the EU (by eToro Europe Ltd. and eToro UK Ltd.) & USA (by eToro USA LLC); which is highly volatile, unregulated in most EU countries, no EU protections & not supervised by the EU regulatory framework. Investments are subject to market risk, including the loss of principal.
Binance aims for crypto growth globally
In recent times, Binance has aggressively formed strategic partnerships in new markets. The four-year-old crypto behemoth continues to grow rapidly, recording an average daily trading volume of $2 billion. 
Binance's billionaire founder and Chief Executive Officer, Changpeng Zhao, has plans to grow even more. 
"Our ambition at Binance is to grow the blockchain and cryptocurrency ecosystem globally, and this initiative in Indonesia is a significant step in that direction," he said.
Earlier this year, the Monetary Authority of Singapore granted HG Exchange (HGX) a Recognised Market Operator license, leading to an investment with Binance's Asia Services —a Binance affiliate in Singapore. Binance will get an 18% stake in HG Exchange.
However, in a rather surprising twist, Binance recently announced its exit from Singapore. The company revealed all cryptocurrency-related services will wind down by Feb 13, 2022. Binance.sg also withdrew its application for a digital payment token (DPT) services license.

Walter Akolo
Walter is a writer from Nairobi, Kenya. He covers the latest news on the cryptocurrency market and blockchain industry. Walter has a decade of experience as a writer.