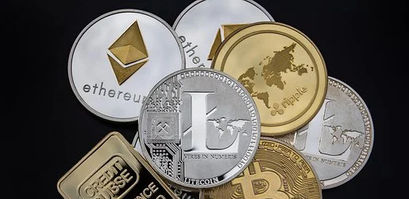 The Russian Central Bank plans to forbid cryptocurrency investment

Walter Akolo
Last updated 12th Apr 2022
On Thursday, 16th December 2021, Reuters reported that according to two unnamed financial market sources close to the Russian Central Bank, the bank seeks to ban cryptocurrency investment in Russia. This ban is associated with the foreseen risks affecting the financial stability of the country due to rapidly growing cryptocurrency transactions. 
A different source close to the bank stated the bank was planning to reject all cryptocurrencies completely. Shortly after the report, the most popular crypto, bitcoin, dropped to $48,656 from the previous  $49,144.
For several years, Russia has contended against cryptocurrencies stating that they are used in financing terrorism or money laundering. However, in 2020, cryptocurrency buying and selling were legally accepted but forbidden to conduct transactions. 
What are the risks?
When approached by Reuters for a statement on this ban, the central bank did not comment on any specifics. They said they were outlining an advisory report to give its position on the issue. 
In recent years bitcoin, ethereum, and meme coins, including dogecoin, have gained popularity among retail investors. Digital currencies trade with high volatility, and if their values plunge, there are huge potential risks of snowballing. This is the biggest concern of the Russian Central Bank.
The central bank's first deputy governor, Ksenia Yudaeva, said that the rising digital currency investment lowers the monetary policies' investments, hence financial instability.
1
Minimum Deposit
$200
Exclusive Promotion
More than 3,000 assets, including currencies, stocks, cryptocurrencies, ETFs, indices and commodities
Buy crypto, or trade cryptocurrencies via CFDs
This ad promotes virtual cryptocurrency investing within the EU (by eToro Europe Ltd. and eToro UK Ltd.) & USA (by eToro USA LLC); which is highly volatile, unregulated in most EU countries, no EU protections & not supervised by the EU regulatory framework. Investments are subject to market risk, including the loss of principal.
What this ban means to current investors
According to the Central Bank estimates, approximately 15 million Russians have opened brokerage accounts in the past few years. Therefore, tightening restrictions to crypto investment will take a hit on the recent investors.
As the bank contemplates the ban, it issued new rules earlier this week for mutual funds — saying that the funds, whose value depends on digital currencies, were banned from investing in cryptocurrencies. 
However, preventing future crypto transactions will not force current investors to divest their portfolios. 
The regulator plans to launch a ruble-backed central bank digital-backed currency (CBDC) which had been scheduled for December 2021. This program was recently rescheduled to early 2022.
Previously, the regulator had put strict measures on investing in other high-risk products such as opinions and derivatives. Retail investors will, therefore, have to undergo a series of tests before investing in these products.
Cryptocurrency trading in Russia is a notable business. In fact, approximately $5 billion crypto transactions take place annually. An estimated 12% of the Russian population own cryptos compared to the estimated 8% of the United States population. 
Pointing to China's ban on crypto mining and transactions on September 2021, Yudaeva said that Russia required further cryptocurrency regulation. 

Walter Akolo
Walter is a writer from Nairobi, Kenya. He covers the latest news on the cryptocurrency market and blockchain industry. Walter has a decade of experience as a writer.