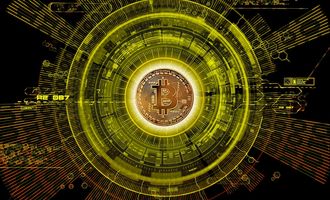 Watchdog: Credit unions should embrace crypto to stay relevant

Daniela Kirova
Last updated 12th Apr 2022
On Thursday, the National Credit Union Administration (NCUA) announced that federally insured credit unions (FICUs) could partner with third-party crypto providers, CoinDesk reported. The NCUA is a U.S. regulator with oversight of credit unions, an analog of the OCC (Office of the Comptroller of the Currency, the central bank watchdog. According to their statement:
This includes facilitating member relationships with third parties that allow FICU members to buy, sell and hold various uninsured digital assets with the third-party provider outside of the FICU.
Further guidance necessary as cryptos evolve
The NCUA aims to offer clarity around the powers of credit unions in creating and supporting relationships with third-party crypto service providers. They state further guidance may be needed as crypto assets and technologies evolve. The NCUA will keep examining and addressing any issues that arise.
According to vice chair of the Administration Kyle Hauptman, this guidance is the outcome of two market developments. He told CoinDesk:
Credit unions have been watching endless outflows of cash to crypto exchanges, and many people would rather use their primary financial institution for their first foray into crypto investing. Today's guidance helps both concerns and gives a new revenue stream to credit unions [that] want to try it out. Financial services have always been 'adapt or die' and I don't want credit unions to go the way of Blockbuster Video because we, the regulators, prevented innovation.
In July, three members of the NCUA voted to publish a request for information (RFI) regarding how DeFi and distributed ledger technology (DLT) can impact the credit union system and how the NCUA's regulated bodies could access these technologies and apps. The request was published, with which crypto caught the attention of every major federal banking regulator in the country. 
Relevant developments
In October, Five Star Bank and UNIFY Financial Credit Union became the first entities to start offering bitcoin services through NYDIG's partnership with digital banking company Q2 Holdings. These services include the ability to buy Bitcoin, sell Bitcoin, and hold it in collaboration with NYDIG, an institutional bitcoin broker.
According to CoinDesk, who reported the news at the time, this partnership will make it possible for the vast majority of credit union, bank, and other financial institution customers to hold and trade Bitcoin alongside their already existing accounts. This will do away with the need to use cryptocurrency exchanges.
Daniela Kirova
Daniela is a writer at Bankless Times, covering the latest news on the cryptocurrency market and blockchain industry. She has over 15 years of experience as a writer, having ghostwritten for several online publications in the financial sector.