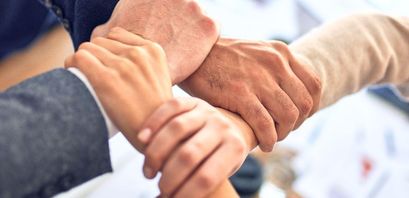 EcoPenguin and COTAP partnership to offer ways to build eco-friendly crypto community

Walter Akolo
Last updated 11th Aug 2022
The crypto community is in for a pleasant surprise with EcoPenguin's and COTAP's latest partnership.
EcoPenguin, crypto's first carbon offsetting platform, announced its partnership with COTAP to promote an eco-friendly crypto environment. 
Crypto's carbon footprint is a huge challenge
In recent times, regulators and policymakers have aired their concerns regarding crypto's carbon footprint. While Iceland mines 8% of all bitcoin on 100 percent renewable energy— 73% hydropower and 27% geothermal energy, it can't sustain cryptocurrency mining.
Earlier this month, Iceland's state-owned energy provider, Landsvirkjun, cut power to its crypto mining customers. It also declined new business from cryptocurrency miners.
With crypto adoption growing exponentially, so is the carbon footprint. EcoPenguin is on a mission to make crypto greener "by partnering with reputable cryptocurrency projects to assist offsetting their carbon footprint, while also providing individual investors a crypto-friendly way to calculate and offset their own footprint." 
That's why it chose to partner with Carbon Offsets to Alleviate Poverty (COTAP) which earlier this year became the first carbon offset provider. 
It's a nonprofit platform that allows people and companies to donate cryptos such as bitcoin, ethereum, and all major cryptocurrencies. They can "offset as little as 1 metric ton of carbon emissions."
The donations are used to fund COTAP's six Plan Vivo-certified and eco-friendly projects. The projects' locations include Nicaragua, Uganda, India, Fiji, Indonesia, and Mexico. Some of these projects include; tree planting, forest protection, and agroforestry.
1
Minimum Deposit
$10
Exclusive Promotion
More than 3,000 assets, including currencies, stocks, cryptocurrencies, ETFs, indices and commodities
Buy crypto, or trade cryptocurrencies via CFDs
This ad promotes virtual cryptocurrency investing within the EU (by eToro Europe Ltd. and eToro UK Ltd.) & USA (by eToro USA LLC); which is highly volatile, unregulated in most EU countries, no EU protections & not supervised by the EU regulatory framework. Investments are subject to market risk, including the loss of principal.
Tim Whitley, COTAP's founder and CEO, is certain the crypto sector can have a positive impact too. He said:
"The EcoPenguin concept really resonated with us because they share our belief that there's a huge crypto/carbon leadership gap, and that crypto can be a force for material good if it adopts the right approaches. So we're excited to be working together to bring the crypto community-verified, high-quality offsets that will do tangible good today, creating real-world benefits for the climate and low-income communities."
Carbon offsets the future
EcoPenguin is determined to make crypto thrive as individuals in the US using COTAP to purchase carbon offsets will not pay capital gains tax and may get a tax deduction. 
In a bid to invite more crypto enthusiasts to its carbon offsetting opportunities, EcoPenguin offers a free-to-use platform, assures transparency, accountability, and promotes its own eco-friendly NFT — Funky Penguins. The NFT will be used to offset their carbon footprint.
EcoPenguin has formed other partnerships with Block Ape Scissors and LGCY Network. 

Walter Akolo
Walter is a writer from Nairobi, Kenya. He covers the latest news on the cryptocurrency market and blockchain industry. Walter has a decade of experience as a writer.