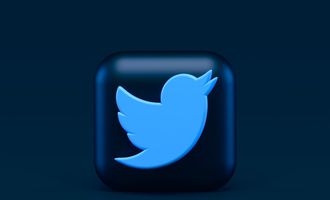 Jack Dorsey: Bitcoin will replace USD

Daniela Kirova
Last updated 17th May 2022
Today, former CEO of Twitter Jack Dorsey said Bitcoin would replace the dollar. His comment came in response to a tweet by rapper Cardi B, who asked if crypto broadly would replace the U.S. official currency. Dorsey replied, "Yes, Bitcoin will."
A staunch supporter of crypto
The cofounder and former CEO of Twitter is a staunch supporter of crypto. Recently, he and rapper Jay-Z announced on Twitter that they were giving away 500 BTC to a new endowment named ₿trust to fund Bitcoin development, initially focused on teams in Africa and India. They added it would be set up as a blind irrevocable trust, taking 'zero direction' from them.
His successor will follow in the same vein
Last month, Dorseystepped down as CEO of the social media giant to focus on fintech firm Square, which has been renamed to Block. The new CEO, Parag Agrawal, has been heavily involved in decentralized projects in the company. Here's a bit more information about him.
Agrawal oversees Bluesky
Bluesky is Twitter's project to create a decentralized social media protocol, which was launched back in 2019. However, awareness of it emerged only this year. In August, AgrawalappointedZcash developer Jay Garber to lead Bluesky, and GraberassuredAgrawal has been a "champion" of the team from the get-go.
Agrawal also helmed Twitter's new crypto team. The social medium introducedtipping in cryptocurrencies and NFT verification in September.
He's big on tech ethics
Back in 2018, Agrawal worked on the issue of whether Twitter's image cropping algorithm was discriminatory. When he was CTO of the company, a responsible machine learning initiative was launched. In aninterviewwith MIT Technology review, he said:
The company's approach is rooted in trying to avoid specific harm that misleading information can cause.
Led migration to the cloud
As Twitter ran all of its services and projects on its own servers, it suffered from poor performance and difficulty in introducing new features. Agrawal promoted the platform's migration to cloud servers as CTO. Twittermigratedcold data storage and Hadoop clusters to Google Cloud during his tenure. In 2020, Amazon Web Servicesannouncedit would be hosting Twitter's timeline feature.
Rose rapidly in the hierarchy
Agrawal was hired as an engineer in 2011 and became CTO 6 years later. His work on consumer engineering and revenue made him Twitter's first distinguished engineer.
He may be at the helm of Twitter, but he doesn't tweet much. That makes him quite different from Dorsey.
Trade with a cryptocurrency robot
Cryptocurrency robots are software tools that trade top cryptocurrencies using algorithms on your behalf. These robots usually partner with the best cryptocurrency brokers to provide the best trading experience. Below are some of the best cryptocurrency robots in the industry:
Quantum AI: Quantum AI is a cryptocurrency robot allowing you to trade BTC, USDT, LTE, XRP with a minimum deposit of $250. It offers automated trading features that do not require any trading knowledge.

Immediate Edge: Immediate Edge is one of the top crypto bots, allowing you to trade BTC, ETH, XRP, LTC and more, along with GBP, EUR, USD fiat currencies. Immediate Edge takes 2% commission on profits and claims 99% win rate. Immediate Edge gives beginners an excellent opportunity to explore contract-for-difference trading with some of the best Bitcoin brokers in their country.

Bitcoin Era: Bitcoin Era allows you to trade BTC, BCH, ETH, LTC, BTG, ZEC and 8 more top cryptocurrencies. Bitcoin Era claims to have a powerful AI algorithm developed to carry out profitable trading strategies. It comes with a minimum $250 deposit and no trading fees.
Daniela Kirova
Daniela is a writer at Bankless Times, covering the latest news on the cryptocurrency market and blockchain industry. She has over 15 years of experience as a writer, having ghostwritten for several online publications in the financial sector.