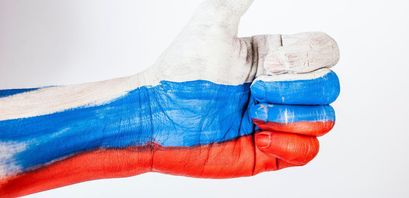 Russians to invest in cryptocurrencies through foreign companies

Walter Akolo
Last updated 11th Aug 2022
With the global adoption of cryptocurrencies, Russians may soon be allowed to invest in cryptocurrencies but only through foreign companies.
Russia maintains stand, crypto can't be legal
Like other developed countries, Russia is against cryptocurrencies citing risks associated with the sector such as; money laundering, and maliciously finance terrorism.
The Deputy Chairman of the Central Bank Vladimir Chistyukhin said, "I think that we will soon publish a report on cryptocurrencies. This report will contain our approaches related to what place we see for cryptocurrency in the Russian financial market. I give a hint – we do not see a place for cryptocurrency in the Russian financial market."
Although the report may offer a chance to crypto investors, Russia maintains that legalizing cryptocurrencies doesn't stand a chance. 
In recent times, there have been discussions about a possible crypto ban in the country. Once approved, Russians won't be able to purchase new crypto assets.
Meanwhile, the US Financial Stability Oversight Council (FSOC) consisting of top regulators such as the Fed and SEC, is mandated to monitor risks to America's financial system. Earlier this week, it said crypto presents serious risks to its financial stability. It said risks include; tax evasion, ransomware attacks, and money laundering. 
1
Minimum Deposit
$10
Exclusive Promotion
More than 3,000 assets, including currencies, stocks, cryptocurrencies, ETFs, indices and commodities
Buy crypto, or trade cryptocurrencies via CFDs
This ad promotes virtual cryptocurrency investing within the EU (by eToro Europe Ltd. and eToro UK Ltd.) & USA (by eToro USA LLC); which is highly volatile, unregulated in most EU countries, no EU protections & not supervised by the EU regulatory framework. Investments are subject to market risk, including the loss of principal.
The council said the sudden boom in crypto investments is due to cryptocurrencies' high volatility. This year alone, bitcoin— the largest cryptocurrency by market capitalization surged to a high of $68k. Recent reports show bitcoin's price moving up and down to $49k — the price at the time of this publication.
Some hopeful investors cling to predictions that bitcoin may reach an impressive $100k by 2023 or much sooner.
Digital ruble, a better alternative to cryptocurrencies
Earlier this month, the head of the Bank of Russia, Elvira Nabiullina backed the Digital Ruble concept— a central bank digital currency. Unlike cryptocurrencies such as bitcoin, ethereum, and litecoin that are decentralized, a digital ruble and CBDCs have an issuing authority — a country's central bank. 
Currently, Russia does not allow the use of crypto for online payments. In 2020, it declared a ban on crypto as a means of payment.
However, once launched, the digital ruble will support cashless payments that will be cheaper, simpler, safer, and convenient.
The Russian government supports the need to embrace new financial technologies brought about by the digitalization of the economy. 
The digital ruble will be accessible to everyone including, the government, individuals, and businesses. 

Walter Akolo
Walter is a writer from Nairobi, Kenya. He covers the latest news on the cryptocurrency market and blockchain industry. Walter has a decade of experience as a writer.