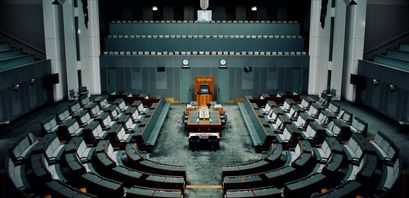 India's parliament's winter session closes amid pending crypto bill

Walter Akolo
Last updated 29th Jun 2022
India's parliament's winter session came to an impromptu end amid the much-anticipated crypto bill. The session began on Nov 29 and was scheduled to end on Dec 23. Instead, it ended on Dec 22.
Crypto bill two times unlucky
It's the second time for the crypto bill not to materialize. The legislators were expected to table the bill on Feb 2021 during the budget session but pushed to the just-ended winter session.
Again, some sources have hinted the bill could be tabled on the next budget session of parliament in 2022. Meanwhile, India's crypto investors — an estimated 15-20 — million may need to practice patience a bit longer.
India's stance on cryptocurrencies
Amid the delay, there's a growing curiosity on what may come forth once the bill is passed. The contents in the Cryptocurrency and Regulation of Official Digital Currency Bill, 2021, remain vague. But here is what's currently India's ground on cryptocurrencies. 
First, the government has considerably changed its stance from an outright ban in 2016 — Banning of Cryptocurrency and Regulation of Official Digital Currency Bill, 2019 — to the introduction of new regulations in the 2021 crypto bill.
The 2021 crypto bill is expected to prohibit all private cryptocurrencies with a few exceptions to support the underlying technology. Most crypto investors are hopeful the government will consider crypto as assets rather than a means of payment. 
In addition, the new bill will aim "to create a facilitative framework for the creation of the official digital currency to be issued by the Reserve Bank of India (RBI)".
1
Minimum Deposit
$200
Exclusive Promotion
More than 3,000 assets, including currencies, stocks, cryptocurrencies, ETFs, indices and commodities
Buy crypto, or trade cryptocurrencies via CFDs
This ad promotes virtual cryptocurrency investing within the EU (by eToro Europe Ltd. and eToro UK Ltd.) & USA (by eToro USA LLC); which is highly volatile, unregulated in most EU countries, no EU protections & not supervised by the EU regulatory framework. Investments are subject to market risk, including the loss of principal.
In March 2020, India's supreme court reversed the Reserve Bank of India's order to ban banks from allowing transactions on crypto exchanges. The central bank pointed to risks associated with virtual currencies, such as bitcoin, ethereum, and altcoins. Crypto's biggest risks as perceived by a dozen other countries include; money laundering, ransomware attacks, financing terrorism, etc.
Finance Minister Nirmala Sitharaman has opposed speculations that the government may ban all private cryptocurrencies. However, she mentioned that it has no plans to make bitcoin legal tender. "Risk that cryptocurrencies can lead to undesirable activities is being closely monitored," the minister said.
While India is towing with the idea of whether to ban or regulate cryptocurrencies, China, Egypt, Turkey, Bolivia, Nepal, and more countries have outrightly banned any crypto-related activity. 
In sharp contrast, El Salvador became the first country to adopt bitcoin as legal tender. 

Walter Akolo
Walter is a writer from Nairobi, Kenya. He covers the latest news on the cryptocurrency market and blockchain industry. Walter has a decade of experience as a writer.