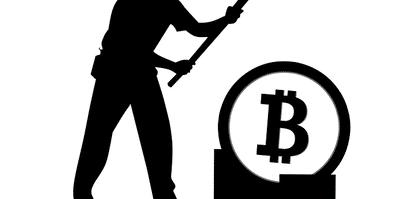 Marathon Digital Makes Record-Breaking Bitcoin Miner Purchase

Ruby Layram
Last updated 31st Jan 2023
Marathon Digital is expanding its offerings after purchasing a record number of Antminer S19 XP (140 TH/s) bitcoin miners from Bitmain, the Nasdaq-traded MARA announced on Thursday. This comes as demands for crypto are soaring and crypto mining is a hot topic.
The Las Vegas-based crypto firm did not disclose a total but claimed that in terms of exahashes per second (EX/s) that the new mining machines will generate, the deal was the largest single order of Antminer S19 XP bitcoin miners ever from Bitmain.
Marathon has already made a number of mining purchases this year, The crypto giant now expects to have 199,000 operational miners generating 23.3 EH/s by early 2023. This would be a whopping 600% hash rate increase from current levels, the company has since confirmed.
The fast-growing miner revised predictions from autumn when it expected to have 133,000 operational crypto miners generating 13.3 EH/s by mid-2022.
At the start of the month (December 1), Marathon Digital had 31,000 operational miners, producing 3.2 EX/s.
Since the purchase was made, Marathon Digital shares shot up by around 12% during Thursday trading.
Marathon has made multiple large purchases of miners this year, and in October it secured a $100 million revolving line of credit with Silvergate Bank in bitcoin and U.S. dollars. The miner said it would use the loan to fund bitcoin mining operations and to acquire new equipment.
In a statement that was given in regards to the recent purchases, CEO Fred Thiel said "Given the strength of our balance sheet and our asset-light model, which allows us to invest our capital into mining machines rather than infrastructure, we were uniquely positioned to place the largest single order of S19 XPs, in terms of total hash rate, Bitmain has ever received."

Ruby Layram
Ruby is a writer for Bankless Times, covering the latest news on the cryptocurrency market and blockchain industry. Ruby has been a professional personal finance and investment writer for 2 years and is currently building her own portfolio of altcoins. She is currently studying Psychology at the University of Winchester, specialising in Statistical analysis.