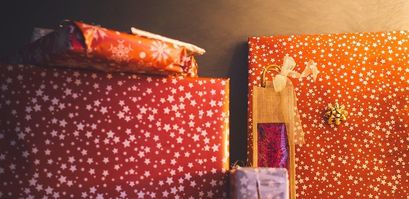 'Santa Rally' Sees Bitcoin Surpass $50K

Ruby Layram
Last updated 12th Apr 2022
Cryptocurrency leader Bitcoin broke above $50,000 for the first time since Dec. 13 on Thursday. Major U.S. stock indexes also rose amid improving U.S consumer sentiment in December.
Trading volume, meanwhile, was low two days before Christmas Day. Data compiled by CoinDesk showed that bitcoin's trading volume across major centralised exchanges was only slightly higher than a day ago. This follows on from a fairly low month for the coin, in which it has struggled to gain momentum and push past $50k. 
Other cryptocurrencies followed bitcoin's bullish move: Ether's price rose above $4,100 on Thursday, up over 3% over the past 24 hours. Again, Ethereum has had a fairly low month so this sudden price increase came as a blessing to investors.
1
Minimum Deposit
$200
Exclusive Promotion
More than 3,000 assets, including currencies, stocks, cryptocurrencies, ETFs, indices and commodities
Buy crypto, or trade cryptocurrencies via CFDs
This ad promotes virtual cryptocurrency investing within the EU (by eToro Europe Ltd. and eToro UK Ltd.) & USA (by eToro USA LLC); which is highly volatile, unregulated in most EU countries, no EU protections & not supervised by the EU regulatory framework. Investments are subject to market risk, including the loss of principal.
Crypto Twitter cheered for a so-called Santa rally for bitcoin. The oldest cryptocurrency by market capitalization struggled for more than a week to move above $50,000, while other alternative cryptocurrencies (altcoins) such as LUNA and MATIC rallied to record highs.
'Santa Rally' refers to a sudden increase in the stock market during the last week of December. The so-called Santa Rally is an annual occurrence that helps to push the value f stocks and shares, despite slumps of downward trends.
At the beginning of the week, many crypto holders were hopeful of a rally. TV host Jim Cramer tweeted, "Historically today is the day the Santa Claus rally starts. It worked even during 2007-2009. So it is hard to doubt."
Cramer went on to explain that if you were to buy crypto at the start of the week and hold it for just a few days, you could see some serious gains! 
It seems that the Santa Rally has worked its magic with Bitcoin finally surpassing the $50k mark and showing signs of a possible upward trend. 

Ruby Layram
Ruby is a writer for Bankless Times, covering the latest news on the cryptocurrency market and blockchain industry. Ruby has been a professional personal finance and investment writer for 2 years and is currently building her own portfolio of altcoins. She is currently studying Psychology at the University of Winchester, specialising in Statistical analysis.