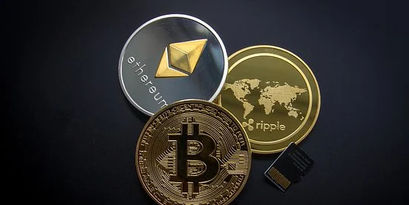 Iran crypto temporary ban, merchants ordered to suspend their operations

Walter Akolo
Last updated 31st Jan 2023
Power outages in the peak of the cold winter and hot summer months are common in Iran. In the face of power shortages, Iran's state-run power utility has ordered cryptocurrency merchants to suspend their activities during winter to prevent winter blackouts.
Anticipating an increase in countrywide energy needs due to the low temperatures during winter, the Iranian government aims to limit consumption and prevent energy deficit.
Iranian cryptocurrency merchants are now facing another restriction, following a similar suspension this past summer. Legal companies were permitted to resume mining operations in September.
Licensed crypto miners to halt operations during winter
Just like earlier this year when strict measures were placed to reduce electricity consumption, the temporary ban will negatively impact the country's growing crypto industry.
Crypto miners have in recent months been blamed for power outages in the country. While crypto business is legal in Iran, some unauthorized farms have rapidly emerged using subsidized electricity since they must pay high tariffs if they operate with permits. 
Enterprises operating in digital currencies mining were also blamed for the power blackouts.
1
Minimum Deposit
$50
Exclusive Promotion
More than 3,000 assets, including currencies, stocks, cryptocurrencies, ETFs, indices and commodities
Buy crypto, or trade cryptocurrencies via CFDs
This ad promotes virtual cryptocurrency investing within the EU (by eToro Europe Ltd. and eToro UK Ltd.) & USA (by eToro USA LLC); which is highly volatile, unregulated in most EU countries, no EU protections & not supervised by the EU regulatory framework. Investments are subject to market risk, including the loss of principal.
As reported by Financial Tribune, the first Iranian English Business daily, Tavanir, the county's power generation, distribution, and transmission company, instructed crypto miners to unplug their power-hungry equipment.
Mostafa Rajabi Mashhadi, Tavanir's spokesman, stated that halting crypto mining activities through power cuts is one of the actions taken to prevent probable power blackouts in winter. 
Other activities include turning off street lights in safe areas and close power consumption monitoring.
Will Iran handle its power outages in the long run?
This suspension is not the first that crypto miners have faced this year. In May, Tehran authorities ordered a temporary ban on crypto mining amid rising electricity demand and insufficient supply, resulting from the dry and hot weather of the summer season. 
The local community cryptocurrency merchants criticized this suspension, arguing that licensed entities account for approximately 300 megawatts (MW) of power consumption compared to unauthorized crypto businesses accounting for about 3,000 megawatts a day. 
The summer restrictions were lifted in September, citing a reduction in power consumption as the temperatures dropped steadily. 
The Islamic Republic introduced a licensing framework for crypto businesses and legalized Bitcoin trading in 2019.
However, due to the high power export rates experienced by the registered crypto farms, several miners prefer to operate underground and use subsidized household electricity.
In recent months, Tavanir has been hunting underground mining businesses. In November, it had impounded over 220,000 mining equipment and almost 6000 illegal crypto facilities countrywide.
These illegal crypto businesses face hefty fines for vandalizing the national distribution network. 

Walter Akolo
Walter is a writer from Nairobi, Kenya. He covers the latest news on the cryptocurrency market and blockchain industry. Walter has a decade of experience as a writer.