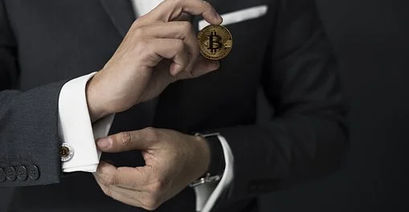 Top South Korean presidential aspirant to accept cryptocurrencies as campaign contributions

Walter Akolo
Last updated 5th Aug 2022
As reported by The Korea Times, a top presidential nominee for the progressive Democratic Party and former civil rights attorney, Lee Jae-Myung, plans to accept Bitcoin, Ethereum, and other three digital currencies as his campaign donations. 
Lee declared his interest in running for the country's top seat in July 2021.
In a bid to speed up the establishment of the virtual currency ecosystem in the Korean Republic, the democratic party will start accepting digital currencies in mid-January 2022.
Spreading wings into the crypto world 
Myung, who formally became the presidential nominee for the progressive Democratic Party in October, will become the first world's presidential aspirant in history to issue Non-fungible tokens( NFTs).
Myung's crypto currency-savvy supporters are expected to start donating to the campaign this month. 
All the contributed digital currencies will be converted to cash via a local exchange. 
The report also states that donors who contribute to the campaigns will receive an NFT receipt featuring Lee's portrait, and his campaign manifesto. 
The receipts will be sent via emails to the donors and serve as a bond for digital asset exchanges. 
A move to include cryptocurrency in his campaign plans is part of his strategy of wooing the interest of young voters.
1
Minimum Deposit
$10
Exclusive Promotion
More than 3,000 assets, including currencies, stocks, cryptocurrencies, ETFs, indices and commodities
Buy crypto, or trade cryptocurrencies via CFDs
This ad promotes virtual cryptocurrency investing within the EU (by eToro Europe Ltd. and eToro UK Ltd.) & USA (by eToro USA LLC); which is highly volatile, unregulated in most EU countries, no EU protections & not supervised by the EU regulatory framework. Investments are subject to market risk, including the loss of principal.
A research conducted by the Federation of Korean Industries and Mono Research, showed that approximately, 40% of the interviewees aged between 20-40 years had invested in virtual assets, including Bitcoin and Etherium.
Recently, Lee has doubled his admiration for cryptocurrencies and has been publicly praising and treating them like assets while describing them as trading and investment instruments. 
While giving a speech at the Seoul National University last month, he described digital currencies as an 'undeniable reality.'
Lee, who is also the former governor of Gyeonggi province, will face his opponent, Yoon Seok-yeo, of the opposing People's Power Party, in the upcoming March 9th, 2022, general elections. 
South Korea's tough stance on cryptocurrencies
The South Korea's current government has taken tough measures on crypto-related investments, a move that has isolated many young supporters of the democratic party. 
Promising to breathe life into the country's crypto industry, Lee plans on increasing deduction limits and is advocating for delaying the taxation of cryptocurrencies to next year.
2021 survey data on cryptocurrency investment in the Korean Republic showed that the crypto industry flourished amid a surge in crypto assets during the Covid-19 pandemic.
According to the latest pre-election poll data, released on January 1st, Myung holds a 4.6% points ahead of Yoon Suk-year, the candidate for the opposing People Power Party.

Walter Akolo
Walter is a writer from Nairobi, Kenya. He covers the latest news on the cryptocurrency market and blockchain industry. Walter has a decade of experience as a writer.