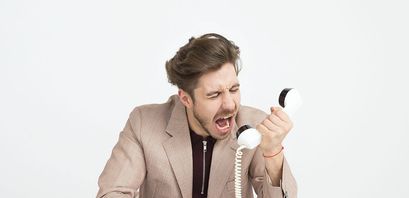 Frustrated investors to press charges against South Africa's collapsed crypto platform

Walter Akolo
Last updated 11th Aug 2022
Investors in troubled Africrypt, a South African bitcoin investment exchange platform, have said they will press fraud charges against the company. 
Settlement offer
Before the scandalous news about one of the biggest crypto heists in South Africa, Africrypt crypto platform was a successful investment firm. Following bitcoin and ethereum adoption, the firm reportedly managed $200 million in cryptocurrency. In its brief stint, Africrypt promised investors lucrative returns, which unfortunately never came to be.
And now, bitter investors have banded together and vowed to follow up on their hard-earned cash. One of the biggest losers is Badaspex (Pty) Ltd, which is looking to recover about 34 million rands invested in cryptocurrency. About 100 others lost up to 115 million rands in total.
Thankfully, the persistent pressure on Africrypt's brothers to pay disgruntled investors or face criminal charges was put to rest by a bail-out offer. Pennython Project Management LLC — previously identified as an unnamed investor, offered $5 million for 51 percent of Africrypt's shares. 
One attorney said once the payout is made to investors, all charges made to the young Africrypt's directors may be dropped. They might also have "an opportunity to resuscitate the business."
But despite efforts to calm the irate investors through offers to reimburse them, some are still pushing hard for justice. 
An attorney who had invested in Africrypt now representing other investors said, "We are pushing for the brothers to be charged for fraud, theft, possibly money laundering. They can get 10 to 15 years for a first-time offense."
1
Minimum Deposit
$10
Exclusive Promotion
More than 3,000 assets, including currencies, stocks, cryptocurrencies, ETFs, indices and commodities
Buy crypto, or trade cryptocurrencies via CFDs
This ad promotes virtual cryptocurrency investing within the EU (by eToro Europe Ltd. and eToro UK Ltd.) & USA (by eToro USA LLC); which is highly volatile, unregulated in most EU countries, no EU protections & not supervised by the EU regulatory framework. Investments are subject to market risk, including the loss of principal.
Brothers caught up in storm
Two brothers, Raees and Ameer Cajee, founded Africrypt, a South African bitcoin investment firm, in 2019. According to Africrypt's website, the company is, "an investment firm exclusively focused on cryptocurrency and blockchain technology,"
However, what the two young men — aged 21 and 18 — envisioned to be, "one of Africa's largest and most successful AI trading companies," turned out to be a scam — the biggest ever crypto theft scandal.
The firm came under scrutiny last year after allegedly claiming it lost up to $3.6 billion worth of bitcoin to hacking. To escape from the heat of the moment, the two brothers vanished and stopped communicating with their customers. Africrypt's website also has since remained inactive. 
Efforts from investors and authorities to reach the runaway brothers have proved futile. Meanwhile, a cousin who served as the firm's fellow director has to deal with constant calls, inquiries, and repeated death threats.

Walter Akolo
Walter is a writer from Nairobi, Kenya. He covers the latest news on the cryptocurrency market and blockchain industry. Walter has a decade of experience as a writer.