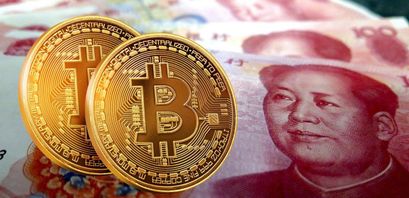 China's central bank unveils a trial version of a wallet app for the digital yuan

Walter Akolo
Last updated 23rd Sep 2022
In an ambitious push to develop an autonomous digital currency, China's central bank has rolled out its digital yuan (or e-CNY) wallet app for public download in the country's Android and iOS app stores.
Previously, users could only download the digital yuan app's trial version through private links. The trial version is now free to use. But there's a catch: only users from selected Chinese cities can register for the e-CNY trial.
The cities in question include Dalian, Qingdao, Xian, Changsha, Hainan, Shanghai, Chengdu, Xiongan, Suzhou, and Shenzhen. New user registrations will also be available for users from venues of the 2022 Beijing Winter Olympics.
The move—to unveil the trial version of the digital yuan app—comes just weeks ahead of the Lunar New Year (celebrated 1st of February), a festival when the Chinese people customarily exchange monetary gifts in the form of "lai see" or "red packets".
Digital yuan to replace coins and banknotes
The digital yuan is not a cryptocurrency like Bitcoin—the People's Bank of China (PBOC) developed the digital currency purposely to replace coins and banknotes.
That means e-CNY won't operate on the blockchain and neither is it a decentralized form of payment. In short, digital yuan is physical cash converted into a digital form. 
According to sources, the distribution of the digital yuan will use a two-tier system: China's central bank will first transfer e-CNY to commercial banks. Then banks will distribute the digital currency to consumers.
As we approach this year's Beijing Winter Olympics, chances are, China may use the e-CNY as a mode of payment for visitors. Talk of convenience.
1
Minimum Deposit
$10
Exclusive Promotion
More than 3,000 assets, including currencies, stocks, cryptocurrencies, ETFs, indices and commodities
Buy crypto, or trade cryptocurrencies via CFDs
This ad promotes virtual cryptocurrency investing within the EU (by eToro Europe Ltd. and eToro UK Ltd.) & USA (by eToro USA LLC); which is highly volatile, unregulated in most EU countries, no EU protections & not supervised by the EU regulatory framework. Investments are subject to market risk, including the loss of principal.
Digital yuan to have "controlled anonymity"
Since the digital yuan is not a decentralized currency such as Bitcoin, Ethereum, and other digital currencies, privacy is not entirely guaranteed. Deutsche Bank says digital yuan will have "controlled anonymity". 
That means, as a user, you can conceal your identity from a counterparty. However, authorities will (privately) monitor your transactions for illicit activities such as fraud, money laundering, or terrorism-funding activities.
So far, AliPay and WeChat (both digital payment apps) have a strong and secure grip on the country—with an estimated 9 out of 10 people in China saying they used either of the two digital payment apps within the past year.
While the Chinese people might resist switching to e-CNY right away, the Chinese government has tirelessly been promoting it. Still, the digital yuan app faces stiffer competition from the above two dominant digital payment apps.

Walter Akolo
Walter is a writer from Nairobi, Kenya. He covers the latest news on the cryptocurrency market and blockchain industry. Walter has a decade of experience as a writer.