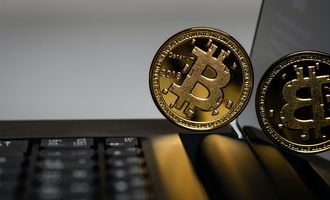 2022 Bitcoin Conference in Miami: What to expect

Daniela Kirova
Last updated 12th Apr 2022
Bitcoin 2022 Industry Day, previously called Whale Day, will bring together the entire Bitcoin ecosystem of companies and projects together for a day of collaboration, networking and learning. It will be on April 6 this year.
Content covered
The content covered will include the interaction between the traditional financial system, institutions, and infrastructure and Bitcoin, how the developer community will continue to collaborate with projects and companies, and a detailed exploration of the mining industry.
‍Regulation, forecasts, guidance
Industry Day will cover guidance, predictions, and regulatory issues, how to raise funds, compliance costs for companies of different sizes, what to look for when investing, and the market opportunities in need of being addressed.
The event will present the bigger picture of the industry's evolution into the biggest and most critical sector in the world over the next ten years.
Accelerating companies that interact with Bitcoin
The organizers state that Bitcoin 2022 Industry Day has been tailored from scratch to accelerate the companies that interact with the Bitcoin ecosystem. This isn't the only reason to attend Industry Day.
More than 6,000 global industry leaders will be there, including 80 speakers. 4,000 companies will be featured.
High-value networking
The event will include a meet and greet with top Bitcoin ecosystem executives, venture capital firms, high-net-worth individuals, startups, funds, investors, and family offices.
Attendees will have an opportunity to meet with hundreds of investors and other stakeholders aiming to invest capital in the space.
Notable speakers
The most notable speaker will be Jack Mallers, the CEO and founder of Strike. Strike is the world's leading digital wallet, which runs on Bitcoin's Lightning Network. Before getting involved in Strike, Jack was one of the first application developers on top of this network.
For the last ten years of his life, Jack has been in the Bitcoin space, promoting efforts in distributed systems architecture, infrastructure, and application development.
Other speakers include Nayib Bukele, President of El Salvador, Michael Saylor, Chairman and CEO of MicroStrategy, Saifedean Ammous, author of The Bitcoin Standard, Adam Back, CEO of Blockstream, Elizabeth Stark, CEO of Lightning Labs, Preston Pysh, cofounder of The Investors Podcast Network, and Jo Jorgensen, President of the Board of People For Liberty.
Topics
The event will cover the following specific topics:
Institutional-grade custody
Unlocking the power of Bitcoin through fintech
Regulations
Developer-focused tracks and stage
Bitcoin-mining-focused tracks and stage
Financial infrastructure
Investment pitches
Equity deals
Financial products
Daniela Kirova
Daniela is a writer at Bankless Times, covering the latest news on the cryptocurrency market and blockchain industry. She has over 15 years of experience as a writer, having ghostwritten for several online publications in the financial sector.